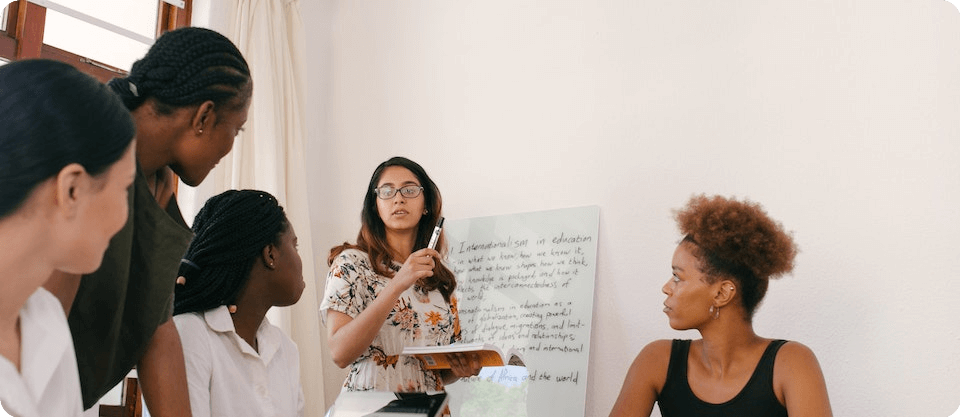 4 Ideas to improve learning in the flow of work
Employee retention is a key Human Resources objective, but there are many other benefits that learning and development (L&D) provides that directly impact a company's bottom line. 
Training employees helps make employees more productive. Companies that spend at least $ 1 500 per employee annually report earning 24% more profit than those with smaller learning and development budgets.
An empowered learning and development team improves employee retention. In fact, 
Learning and development helps companies gain and retain top talent, it improves productivity, and helps companies earn more profit. 
The goal of learning and development is to align employee goals and performance with that of the organisation. Those responsible for learning and development within an organisation must identify skill gaps among employees and teams and then develop and deliver training to bridge those gaps.
The learning and development function in today's business world is emerging as an integral part of an organisation's strategy. A greater number of businesses are recognising the need to invest in building the capabilities of their people. L&D is a key function that requires the same rigour and attention as any other corporate strategy. Well-managed L&D interventions can ensure that people have the right skills at the right time to meet and exceed business needs.
In today's workforce, the best way to implement learning and development is to include it in everyday tasks and workflows. This way, gaining knowledge is not limited to set times, where the employee might focus on it for a few minutes, knowing they have a task or priority that is needing their attention, and rather shift focus. If learning is included in day-to-day tasks, employees are able to learn new skills throughout the day, ensuring they are constantly learning and improving.
1. Ensure employees have access to the right tools and resources
By providing employees with easy access to the right learning resources and tools which are freely and readily available, there is a higher chance that staff would use these resources. If you are providing access to media-rich, engaging content, which is easy to digest, and easy to implement in a daily workflow, you are already providing the tools for employees to engage with learning. Good quality tools and resources that are readily available are just as important as continuous learning.
2. Ensure employees are provided with tasks that challenge them and help them to develop newly learnt skills
When focusing on the learning and development of your team, constantly assign tasks that are challenging, maybe require a new skill, or the ability to build on existing skills. If employees are given tasks that do not challenge them, are monotonous, and are boring, they will not feel inspired to learn and develop their skill set. Tap into their passion and allow them to focus their time and energy on projects they can enjoy. 
In this regard, it is important to keep in mind that when an employee is presented with a new task that requires new skills, the task may take them a little longer to achieve, as they are learning as they go. Ensure that the task is given to the correct employee and is achievable, or provide a mentor or support to the employee to whom the task was assigned, so they can ask for guidance and assistance should they need it.
3. Provide access to different learning opportunities
Employees learn 70% of their abilities on the job, 20% from their peers and colleagues, and 10% through formal training sessions (Docebo, 2020).
 Research and provide access to short courses that will develop skills that employees can use to stay on top of new tech and programs. These are readily available and are mostly available online for employees to access. Certain learning platforms also include team collaboration, and managers are able to assign courses to employees, monitor their progress and evaluate the ROI of a given learning programme. 
Amongst the options available is cross-training via different departments or even businesses. This is a cost-effective method and can take the form of job shadowing or even enrolment in a type of apprenticeship program. Cross-training your employees in other jobs, or roles that require similar skills is a great way of upskilling them. It allows the current employees to refine their skills. Allowing employees to take on new learning opportunities and creates an opportunity to plan their next career step.
4. Build a learning culture in the company
Company culture refers to the environment that defines how people work, behave, and interact. A vital aspect of learning and development is not only what you need to know, but also very much about what you will need to know in future. Where is the company heading in the future? What skills will you need then that you could already begin developing now? 
Provide opportunities to grow and learn, and let your employees know there is room for advancement in your company.  Let them know what career development plans you may have for them and what opportunities are available for them to grow within the company. If your organisation builds a learning culture, it is easy for employees to simply include learning into their daily workflow, which ultimately will boost employee engagement and retention. 
Opportunities to learn new skills will empower your employees. The solution is to build learning into the daily workflow of employees. By providing the right tools, and fostering a learning culture, your employees are able to grow their skills daily. Empowered employees are up to date with new subjects and methods in their fields. They have confidence because they have the skills. Empowered staff are engaged and want the company to succeed. Empowerment gives a sense of pride and loyalty to their employer. It follows that empowered and engaged employees are much more likely to stay with your company for the long haul.
To learn more about how Upskillist can help you click the button below