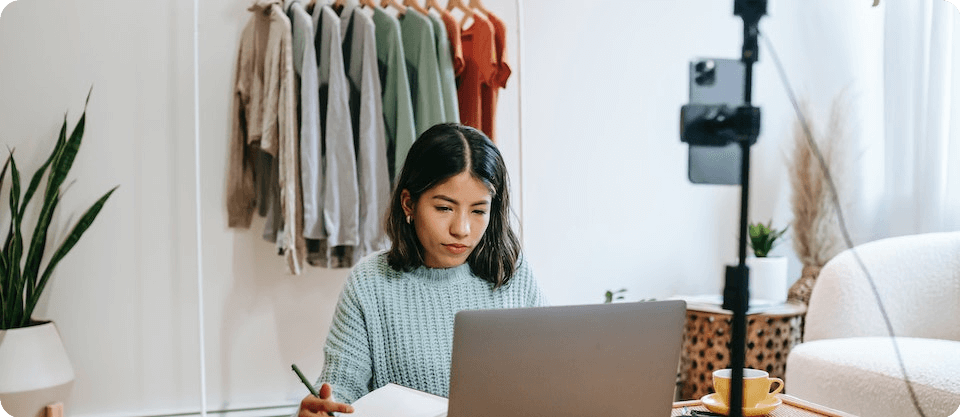 How to become a social media manager
If you are interested in growing your personal or organisations brand online, you're looking at the field of social media marketing. Social media marketing and advertising can easily stand as an entire department in large organisations, and to make the most of the opportunities that social networks offer, you'll need to either be, or employ an expert. 
This is where social media management comes in. If you are just starting out or have a small business, social media management training will be greatly beneficial to your endeavours. If you represent a larger organisation, it might be a good idea to hire someone with expertise in growing interests and engagements with social media. 
To do this effectively, social media managers are skilled at understanding market needs and how to represent a brand to their specific markets.
Introduction to Social Media Management
Social media offers excellent money-making prospects if you handle your social channels in an orderly and effective manner. Social media management is the process of analysing social media audiences and developing a strategy tailored to them.
The core responsibilities of a social media manager are to:
create and distribute content for social media profiles, 

monitor online conversations,

collaborate with influencers, 

provide community service, and 

monitor, measure, and report on social media performance and return on investment (ROI)
Social media platforms may help brands achieve their goals across the marketing funnel, from improving brand recognition to driving shop visits – and they will need efficient social media teams to accomplish this.
The more goals you intend to achieve through social media marketing, the more staff you'll need committed to this channel. This need will often necessitate the formation of complicated social media team structures.
If you are a huge brand, you may even have many teams in various locations and parts of the world, each employing a distinct strategy to achieve different marketing and sales goals.
Now, how can you ensure that all of these people work together to maximise the value of social media?
How to Be a Social Media Manager
A typical day for a social media marketing manager consists of tons of content development, meetings, and making sure comments and messages are addressed to keep consumers satisfied. 
There are several methods to master the social media skills and ideas required to become a social media manager, and no one path is preferred above others by hiring managers.
When it comes to promoting and growing a brand's online presence, social media managers have a wide range of tasks. This includes, but is not limited to, the following:
Monitoring your audience's needs and desires over the web is what social listening entails. It is also necessary for social media managers to monitor their brand's online reputation to promptly resolve any issues that harm the company or brand's image.
Another key role of social media managers is social influence, which entails creating your brand's authority across various social networks. This is often accomplished through the creation, distribution, and sharing of important, engaging and compelling information.
You will need to locate and interact with influential and authoritative personalities and businesses in your target. This helps you to reach a broader audience while also increasing your own brand's reputation.
Social selling enables you to convert the interest in your brand into a consistent stream of leads and consumers. You may even sell products and services directly on various social sites, such as Instagram and Facebook, or your own website.
Here are a few options for becoming a social media manager:
Certificate-based courses typically give more in-depth training than standard courses and put your social media abilities to the test to guarantee you are job-ready. 
Bootcamps/training programs
Bootcamps give intensive versions of courses (both online and in-person) that provide a quick pathway to becoming a social media manager, often in six to nine weeks.
When starting out, internships, ideally paid, are a terrific method to get experience. Consider internships at digital marketing, communications, public relations, and advertising companies, which may all provide exposure to social media duties.
If you currently work for a firm or have a link to a well-known social media professional, try asking if you may shadow them in their role. Shadowing helps you to watch and learn about day-to-day tasks while also determining whether or not you want to work in that field.
Take a look at these articles from HubSpot and Sprout Social providing more information on various social media training resources and courses.
Social Media Manager Guide
As a social media manager, you are responsible for speaking genuinely, striking the appropriate tone, and working as a brand custodian. And, in many circumstances, you have to cram everything into a little area (a hint to the maximum number of characters you're frequently striving for).
On the one hand, you have a lot of leeway and can drive efforts in a variety of marketing and social directions. However, whichever approach you take must eventually result in a quantifiable business result. Here are some short pointers to look out for:
Setting up a social media account
The initial impression is quite important in social media. Making professional-looking pages is the greatest approach to make a good first impression.
Posting of social media updates on behalf of the company or client that hired you. This might happen on sites, profiles, or communities like Facebook or LinkedIn groups.
This requires extensive preparation (creation of a management strategy). The posts and messages must match the brand that the company wants to present online. They must also be distributed at the appropriate times.
The process of examining a company or client's social media presence. You first examine it closely to determine if it has been correctly set up. You also keep track of things like the amount of followers.
Following that, you should utilise analytics tools to track things like follower growth, traffic referrals, unfollows, posting frequency, and engagement levels. This is then compared to the industry social media data (norm) and rivals to determine how well the firm is performing.
Social media marketing strategy
A social media plan is generally implemented after the social media audit. In this section, you will detail what the firm is doing incorrectly and the activities they need to take to achieve their marketing objectives. You must specify what they should do with their social media profiles as well as their website.
Some organisations will just engage you to design the plan because they will wish to execute your suggestions. You will also need to conduct audits on a regular basis, such as monthly or quarterly, to assess how they are going.
Career in Social Media Management
As enjoyable as social media might be, the job of a social media manager is demanding. It necessitates a careful mix of creativity and analytical abilities. If you want to work as a social media manager, here are some abilities you should practice:
You'll need to create content for social media posts across many platforms, including Twitter, Instagram, Facebook, YouTube and TikTok. Descriptions for YouTube videos and other video material are also written by social media managers.
You'll need to produce digital content to publish on social media platforms, so having a creative eye is essential.
Understanding how social media algorithms operate, utilising graphic design tools and programs, and surfing the internet all need a working knowledge of technology.
Making and editing videos
Even if you hire videographers and scriptwriters, you must monitor their work to guarantee brand identity conformity. In this day and age, social media managers must frequently develop and create films for Instagram Reels, TikTok videos, and YouTube Shorts on their own.
Social media managers must be skilled at utilising their marketing channel. You should be familiar with the fundamentals of social media marketing, including how to manage campaigns and target clients.
This function entails more than just providing content; it also entails monitoring your tactics and tracking metrics. As a social media manager, you must ensure that your efforts are gaining traction. You'll also need to keep your followers interested and persuade a percentage of your visitors to buy your items or services.
As a social media manager, the ability to connect with team members, influencers, and clients is critical for keeping everyone informed.
Social media managers in bigger businesses may be responsible for overseeing other content providers such as videographers and graphic designers. Leadership abilities are required in such situations.
More and more businesses are searching for social media managers that are able to create and manage communities, such as Facebook groups. It will be a big benefit if you have great community-building skills.
It's all too tempting for social media managers to believe that bad responses and comments aimed towards the company are also directed at them personally when they're serving as the brand's voice.
Managing a company's social media platforms frequently entails becoming the brand's voice. No matter how large or little the brand, this is a tremendous responsibility to take on. As a result, social media managers must remain calm under pressure.
Keen to explore social media marketing further? Explore our Social Media Marketing Course. 
To learn more about how Upskillist can help you click the button below :