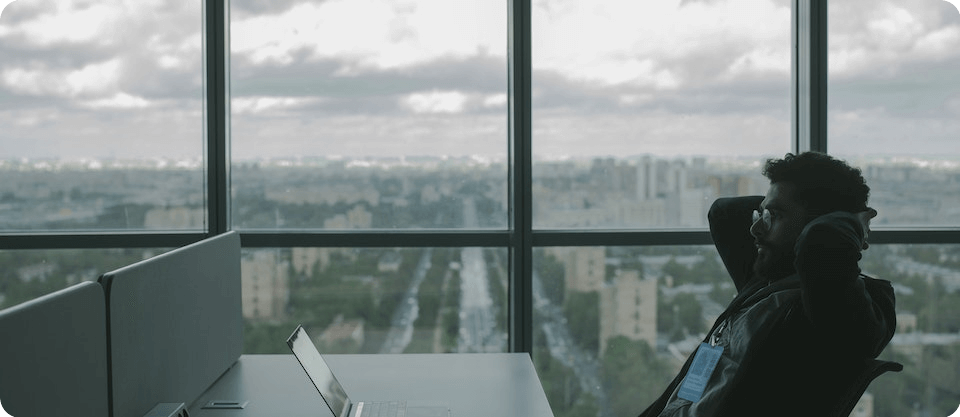 How to combat the stress of being let go
The only way out is through - Robert Frost
I'm sure you've heard (and shared) your fair share of inspirational quotes and motivational speeches to get through tough times. Those moments when we need to remind ourselves that everything will be ok. That we're stronger than we think. That it will all work out in the end. That where one door closes another one opens. 
Job loss is ranked as one of the top ten most stressful life events a person may need to face. It comes with a multitude of uncertainties and questions such as:
Where do I get an income?

How do I provide for my family?

Where am I going to get a job?

How do I get a new job?
It also comes with an array of emotions as we go through a process of grieving and letting go. Starting with shock and denial, we move toward anger, resistance, sadness until we can finally accept the circumstances and move on. 
We need to acknowledge that being let go is stressful and it is expected, and absolutely normal, to feel out of sorts or disorientated as a large part of your security is stripped away. 
The reality is that no amount of inspirational quotes or motivational speeches can ease the discomfort of retrenchment or redundancy, but it should inspire action to overcome and move forward.
Things I can control vs things I cannot control
To bounce back from being fired or let go, it's often helpful to distinguish between what you can control and what you cannot control. This enables you to focus your energy and actions on things that will improve your situation.
The current economic climate is out of our control, but how we respond to it, and how much effort we put into navigating it, is within our control.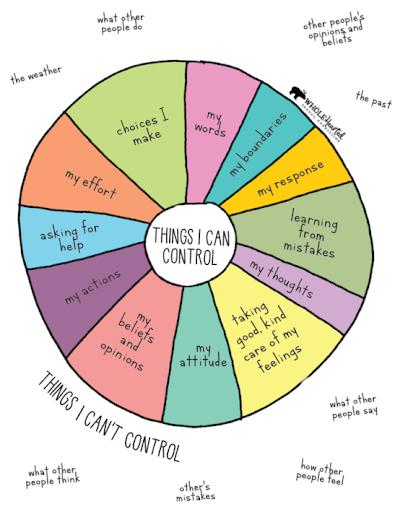 What to do after being let go
Confirm the reason

Confirming the reason for dismissal may help identify areas of improvement and development, or may provide peace that the occurrence was completely out of your control. 

Ask about other opportunities

If you were happy with your employer, ask about other opportunities.

Leave on good terms

Do your best to leave on good terms. Employers are in the position to provide positive references or share connections and help you find new opportunities, and for this reason it's in your interest to leave on good terms.

File for unemployment

Benefits and options are available depending on the state you're in, but any financial support available to you should be utilised to help you get back on your feet.

Update your resume and begin your search for new opportunities

If you've been in a position or with a company for a number of years, you may need to familiarise yourself with the current positions available and employment trends. 

Start by updating your resume and portfolios to reflect your latest skills. Identify industries and positions that you find interesting and apply for opportunities as they arise.

As a start, you can view available positions here https://jobbio.upskillist.com/

Improve your skills

Improving your skills can help you stand out to recruiters. It might also be necessary if you plan to change industries or choose a different career path. 




Find a method that suits your lifestyle whether studying, reading books or attending online webinars or courses.

Practice your interview skills

There are many resources available on how to prepare for an interview, including examples of questions that you may be asked. 

Take your time and prepare well for each interview to ensure you make a good impression and stand out to recruiters.
How to bounce back after being let go
Bouncing back and finding your mojo after being let go may require a bit more than simply submitting job applications. Here your mental health and resilience will be tried and tested and should be your number one priority.
Considering the impact of stressful situations on your mental health, it's necessary to actively take steps to promote your health. Here are a few strategies to start with:
| | |
| --- | --- |
| Give yourself time to adjust | Allow some time to absorb the occurrence and to deal with the initial emotional reaction.  |
| Take care of yourself | Prioritising self care is essential. Be sure to get enough sleep, exercise, consume nutritional foods and enjoy life. |
| Deal with your fears | It's important to identify and acknowledge your fears. We often consider the worst case scenario and yet this rarely realises. By acknowledging your fears you are empowered to address them by formulating actionable plans or seeking emotional support. |
| Recognise job loss as a temporary setback | Job loss is a temporary situation; it is not a sign of failure or a permanent setback. Stay positive and focus on taking one step at a time to get through the situation. |
| Use communities and networking resources | There are numerous communities, support groups, networking opportunities and platforms to benefit from. Expand your footprint by getting involved and utilising all avenues to your disposal. |
| Avoid negativity | Steer clear of negative people and ways of thinking. Instead focus on what you can change and what is possible. |
As final inspiration we leave you with the following thoughts:
'Don't count the days, make the days count' – Mohammad Ali
'Opportunity is missed by most people because it is dressed in overalls and looks like work' – Thomas Edison
'Fall seven times, stand up eight' – Japanese proverb
'If you don't like something, change it. If you can't change it, change your attitude' – Maya Angelou  
To learn more about how Upskillist can help you click the button below