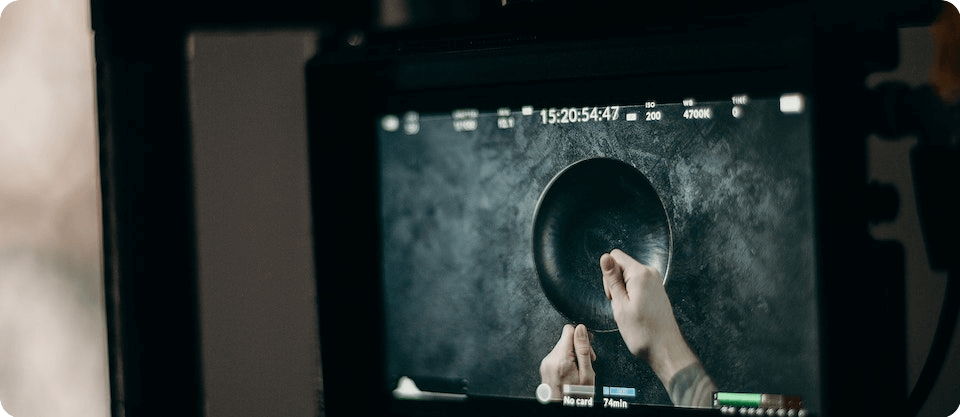 Tips and tricks for eCommerce product photography
The human brain can process images in only 13 milliseconds — which means you don't have much time to make a good first impression on your customers.
What shoppers see is often a deciding factor in whether they will stay on your site or lose interest, so it's crucial that you invest in building an online store that catches their eye and keeps them intrigued.
One of the best ways to do this is through great product photography.  First, the catalogue photo must make someone click. Then the detail shots on each product page must convince them to add it to their cart.  
But product photography isn't as simple as pointing and shooting. Even the most basic products need the correct equipment, lighting, and space to produce beautiful images that sell shoppers right from the purchase page. High-quality product photography has become an expectation. A very basic one too. It has been reduced to the very basic need of an eCommerce business. It's like having wheels for a car. If you don't have them, you don't drive an inch.
What is product photography?
Product photography is applying photographic knowledge and skills to eCommerce images to attractively showcase them and encourage potential customers to buy products.
We utilise product photography in various online and offline marketing activities, including:
Brochures

Leaflets

Flyers

Catalogs

Digital ads

Magazine ads

Websites

Landing pages

Especially in eCommerce stores
Nowadays, product photography for eCommerce has become a sub-industry that employs advanced techniques to create the best possible quality for the product presence in online stores. Every item, ideally, will be displayed with a range of pictures offering 360-degree views. A high-quality store image can significantly enhance the customer experience on your website.
We have 2 main types of eCommerce product images:
Product-only images: Products on a white background

In-context (lifestyle) images: Products being used in a real-life situation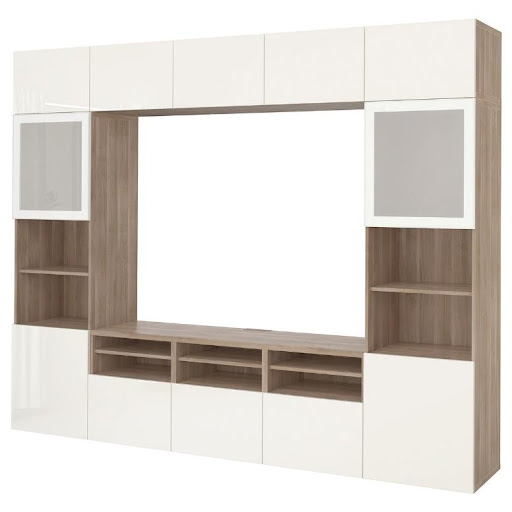 A product-only image is the best choice to showcase all angles of your product in the best light. It highlights your products against a background that's white in most cases.
Using only one-colour background keeps the store look consistent while emphasising different item colours and styles. In addition, the white background is the best choice to reduce distractions to display your products.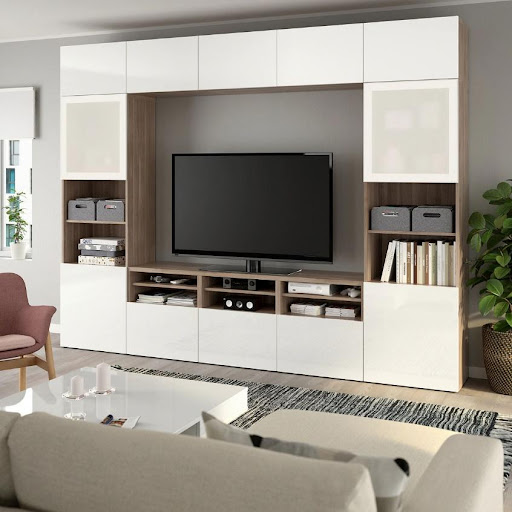 In-context image is the most popular choice if your brand has collections of items that go well together, you want to interest customers with real-life applications of your catalogue, and emphasise the unique selling point (USP) of products.
For example, you can showcase your luxury summer collections with models lying on the beach, surrounded by high-end accessories. In addition, you can upsell by showing how your products can complement one another.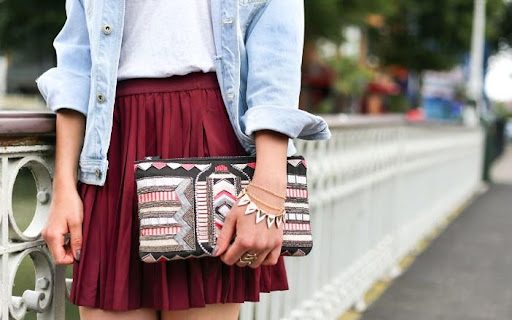 It's a no-brainer that your brands choose between product-only or in-context based on the nature of your item. For example, if you sell home furniture, you will need to show your customers a background to create context and a sense of desire. However, if you sell products more patterned or detailed, the product-only shots with the best light are a better choice.
Product photography tips and process
Not everyone is a professional photographer, and if you're tight on funds, it's not always realistic to hire one. The eCommerce photography solution is to take your own on-brand seasonal photos at home. 
With a couple of inexpensive tools and these easy-to-apply techniques, taking attention-grabbing product photos at home is easier than it sounds.
Here we've highlighted some tips and practical steps for building your own DIY, at-home photography studio. 
1. Set up your background
Getting the right background not only keeps the focus on the product you're photographing, but it also helps simplify the editing process when it comes time for post-production. Try using a white or light backdrop, as this will make it easier to remove unwanted objects and retouch photos.
Luckily, you don't have to spend an arm and a leg on a fancy backdrop to get the perfect shot. There are a couple of affordable options that will do the job:
If you're going to have several photoshoots, you might want to order a white sweep off of Amazon. But if you want to go the homemade route, you can make your own chair-mounted sweep using a roll of white craft paper. 
All you have to do is push the back of the chair against a wall and tape the craft paper on the wall above the chair, allowing it to fall to the ground. This will create a clean transition between the vertical and horizontal planes whenever you position your product on the chair. 
Or, another option is to clamp the sweep to the top of the chair and allow the paper to drape down the chair, which will create the same seamless effect.
Here's a side-by-side comparison showing why a sweep matters: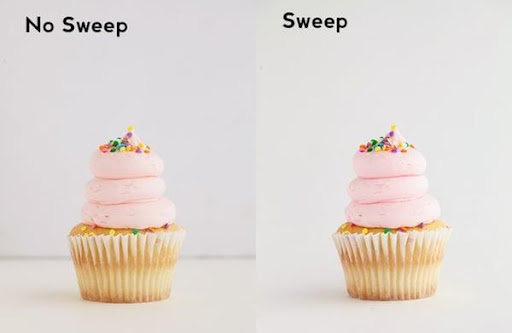 However, for larger products such as furniture, you'll need to invest in a stand-mounted sweep like the one below. Or, you can use the same method as the chair-mounted sweep by taping white craft paper to the wall.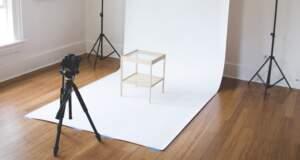 Another affordable option for a backdrop is to build your own light tent, otherwise called a lightbox. This is a wireframe box with translucent walls which helps create an evenly distributed light around the object in focus. 
To make your own, you'll need a plastic storage container, placed on its side with the lid off. 
Next, cover the bottom — and all the other sides, if you're wanting a more evenly distributed light — with white paper. 
Lastly, place an artificial light on either side of the container, or simply use natural light from a nearby window if you're working on a budget.
Now it's time to bring your product into the spotlight.
It may seem simple, but setting up your product can take a few tries to get the angle, lighting and position just right. 
Place your product in front of the backdrop, making sure that it's centred and on a flat, stable surface like a table or chair.
For things like jewellery and other accessories, you may want to use a bust that better displays the product, and for items with labels or special designs, you may need to spend some time adjusting the product until it's precisely centred.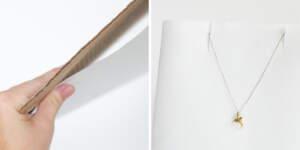 For smaller, more intricate products, here are a few more tools that might be helpful:
Glue dots and tape for keeping small products in place, such as earrings or necklaces.

Mannequins for clothing and accessories.

Hangers or eye-catching flatlay for displaying products at different angles.

A friend or team member for modelling clothes or creating fun lifestyle shots.
One of the most important elements in capturing a quality product photo is having perfect lighting. Although it may be tedious to adjust, creating good lighting makes all the difference in an image, and you'll definitely thank yourself later during the post-production process when you have fewer edits to make. 
Luckily for product photography, you only have two types of light sources to choose from: natural light and artificial light.
For those who are on a budget, using natural light is the best way to go. But just because this is the cheaper option doesn't mean it's lower quality. 
On the contrary, natural light is actually ideal if you're shooting outdoors or if you're shooting a lifestyle photo with a model. Just make sure you're shooting when the sun is at its peak so that you can get optimal light. 
If you're having a product shoot indoors, place your backdrop and shooting table close to a window that gets a lot of natural sunlight, and if the light is too intense, you can try diffusing it with a light sheet or paper draped over the window.
Here's an example of a shot using natural light: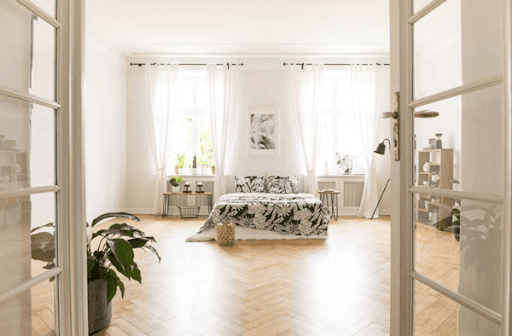 If you have the budget to splurge on studio lights or you want to shoot during different times of the day when the sunlight isn't at its peak, artificial light may be a better option. 
What you'll need are at least two softbox light setups, which will help soften shadows. You can find clip-on light clamps and strong bulbs on Amazon for about $30, or if you have the budget, there are plenty of higher-end options to choose from.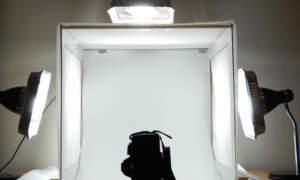 Once you have your studio lights, you can decide how you want to position them to achieve your desired look.
Regardless of how you adjust them, one should serve as your key light, placed in front of your product, and the other should be your fill light, positioned on the opposite side, back or above your product. 
Although it is the lightboxes' job to diffuse light, if the shadows are still too intense, you can always use a sheet or white cardboard to further soften the light.
Once you have your lighting setup just right, make sure to document the positioning and camera settings so you can recreate a consistent look and style across all images.
To get that crisp-looking photo that captures every detail of your product, you'll want to get a high depth of field, which ultimately determines the sharpness of the image. To achieve this, you'll need to set your camera to a low aperture (a high f/stop) and slow shutter speed. 
However, when your camera is on a slow shutter speed, it's nearly impossible to hold it still enough with your hands to avoid ending up with a blurry photograph — and this is where a tripod saves the day. 
If you rest your camera on, say, a stack of books, just be sure this arrangement doesn't change over the course of the shoot.
There's no harm in holding your camera yourself when shooting just a few product photos for your eCommerce website. But as your business grows, and you take more photos of more products, it can be difficult to standardise the product's orientation in each photo when shooting handheld.
To ensure consistency across your products, you'll need a tripod. And luckily, buying one isn't always the big, industrial-sized investment it used to be.
This might seem like a no-brainer, but choosing the right camera is essential to successful product photography. 
Of course, if you're not planning on doing photoshoots consistently, or if you're on a tight budget, don't feel pressured to buy a fancy DSLR camera. For many types of products, it's completely acceptable to shoot product photos on a smartphone.
Newer smartphones boast powerful camera lenses and settings that allow you to optimise your shots for the different types of light and environments you might shoot in.
You can always dress up your photos with your backdrop or play around with lighting to get that perfect shot. 
Adjust your white balance (WB) to the same Kelvin temperature as your studio lights.

Set your aperture depending on the type of photo you're taking. If you want to leave some parts of your product out of focus, then set your camera to a wider aperture. Or, if you want a sharp, focused look, then set it to a smaller aperture for a wider depth of field.

Turn your flash setting to Off — you won't need it, since you'll have already adjusted for natural or artificial light.

Set your camera to the highest quality image setting — if your camera has it, choose Raw, but if not, choose the largest JPG setting. Often you'll see two setting options:

Size: Choose Large, which will give you the largest file size for the best image quality.

Quality: Choose Superfine, as this will use all the available pixels on your camera and thus give you the highest quality image.
Once you've adjusted to your desired settings, make sure to document them for easier setup and consistency the next time around. 
To help with this, try creating your own technical style guide and template, making sure to include these key elements:
Color Palette.

Saturation.

Focal Length.

Shadows.

Composition.

Location and Context.

Consistency.
6. Take multiple pictures and evaluate
When you're ready to start snapping, remember that the first few might be a little rusty, so feel free to take several. Take shots at different angles, distances, and positions to see which one works best.
If you're shooting clothing, for instance, capture the garment of clothing alone — that is, spread out on a white surface — as well as on a mannequin whose colour contrasts the colour of the product.
Then, for additional photos, have the clothing modelled on a person, allowing you to take pictures of the product from the person's different poses and angles.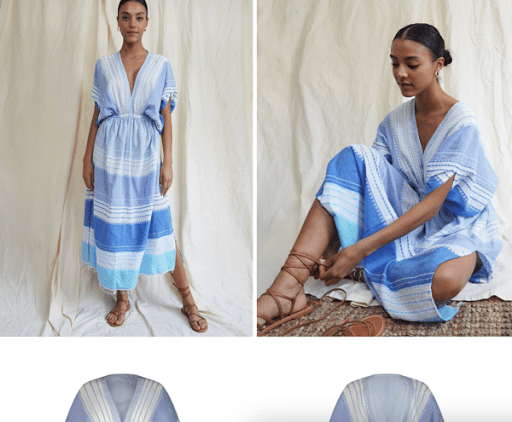 Once you feel like you've taken enough pictures, upload them to a computer to see how they turned out, since the tiny screen on your camera probably doesn't give an accurate depiction. It might be helpful to use a program like Adobe Lightroom to organise your photos and begin editing. 
Now it's time for post-production.
Even though you hopefully already captured a few images you're happy with, retouching your pictures is still a necessary step in the process. This will bring your photos from average to professional and ensure that all product images across your site have consistent quality, lighting and positioning.
Retouching allows for colour correction, removal of unwanted objects and adjustments in lighting. 
Of course, it may seem tedious at first, but after a few times around with the photo editing software, you'll be able to fly through post-production in no time.  
Luckily, there are several free options on the market. 
Unfortunately, the larger the image on your e-commerce website, the slower the page load speed. But on the other hand, if you up your SEO, it can reduce the quality of your image.
Time is money, and many shoppers aren't willing to wait around for an online store that isn't loading fast enough. So, it's vital that you optimise your images to achieve the best quality possible but also keep an eye on the page load speed.
Luckily, there are free minifying tools to optimise your photos and help you find that balance.
Lastly, make sure you name your product photos correctly and include metadata and keywords that will help improve your search ranking. 
Let's summarise what we just received — here's a list of quick product photography set-up tips that you can refer to:
Set up your background.

Set up your product.

Adjust your lighting.

Use a tripod.

Pick the right camera.

Take multiple pictures and evaluate.

Retouch your pictures.

Optimise images.
Don't feel obligated to invest in every tip and piece of equipment at once. Apply these product photography tips gradually to see what makes your store look the most presentable, and change your approach as your photography gets better.
To learn more about how Upskillist can help you click the button below