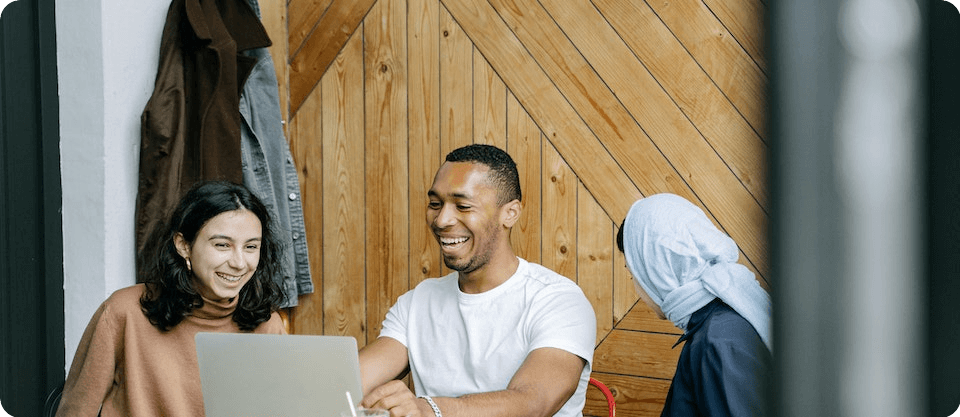 The right way to do a Training Needs Analysis
According to Forbes, Learning & Development (L&D) is now a competitive differentiator. Though always regarded as a significant and effective behind-the-scenes business strategy, the popularity and attractiveness of a vibrant learning culture have moved learning and development to the forefront of business strategy.
Many attempts are made to build effective learning cultures, ranging from outsourced learning to increased budgets to reskilling and upskilling programmes.
When considering the effectiveness of these attempts it's interesting to consider the impact from the employee's perspective. In a recent study:
55% of employees noted that they need additional training to perform better in their roles

38% advised that training should be aligned with job responsibilities
From those who noted dissatisfaction in the training, the following insights were provided as to how it could be improved:
50% noted that training should be more relevant

40% shared that content is outdated

37% needed more control in their learning endeavours

28% desired shorter sessions
Now, granted, this might not apply to your organisation. These are the opinions and thoughts of a specific group of people, but do you know how effective your learning strategies are? Do you know whether it meets the needs of your company strategy and employees? Are you certain that it builds an inclusive and effective learning culture?
One way to ensure your goals and objectives in terms of learning and development are achieved is to conduct a training needs analysis, the right way.
Is there a wrong way to do a training needs analysis?
As the title of the article implies, there is a right way to do a training needs analysis, or should we rather say, proper. And though not completely wrong, certain oversights may result in unfavourable results.
Here are a few pitfalls to look out for:
Taking a non-strategic approach
'At its core, learning and development is about creating a culture of continuous learning and growth through programmes that enable organisations to constantly evolve and develop.' CIPD
Strategy is key to driving change in the workplace. The purpose of learning and development as described above is to enable organisations to constantly evolve and develop, which is only possible if training priorities and goals are aligned with organisational goals and strategies.
Not only is this essential to ensure gaps are filled, but it's also important for the distribution of resources and allocation of budgets.
Assuming training is the solution
Training or lack thereof, can easily take the blame for underperformance, an increase in complaints or mistakes and many other disruptions to effective performance.
But this is not always the case. Many aspects contribute to the success and therefore the failure of a department including, the manager, processes, technology, operations and many more. Of course, training also plays a role, but to improve an employee, department or company's performance, it's of little use to implement training if the lack thereof is not the problem.
An effective training needs assessment must incorporate the evaluation of other aspects that could be to blame for the failure.
Assuming training needs do not change
A dangerous assumption, is to presume the results obtained from a previous assessment can effectively address current needs.
Technology, employees, managers, strategies, roles and procedures could change, which would impact training needs.
Though it takes time to effectively address skills gaps, each gap or event would require its own assessment.
Training needs assessments can take time and considerable resources, but are absolutely essential to the success of a learning and development strategy. To ensure assessments are not continuously postponed or moved up in the timeline, it's important to implement a plan, both for when assessments should be conducted and how they will be conducted.
Set times aside in a year to conduct specific assessments. In addition, trigger events that would necessitate further investigation should be defined and training needs assessments conducted as and when they occur.
Selecting incorrect data sources
49% of talent developers agree that getting managers to prioritise learning is their number one challenge. (Bouchrika, n.d.)
The data sources used to obtain data on the training needs are essential to the process. Incorrect information will lead to inaccurate results. Data sources could include facts and statistics, managers' observations, customer feedback, and employee input. 
Where limited sources are used only partial information will be obtained, and the extent of the need may remain unnoticed or will be prioritised incorrectly. It's also essential to obtain input from managers, to ensure their observations are taken into account. If the training aligns with their goals and needs, they are more likely to participate and encourage learning in their teams.
Taking a one-size-fits-all approach
Each role, department, manager and individual is unique and though it may be almost impossible to accommodate all differences it's important to be aware of them. Training needs assessments should make provision for a variety of different contexts and accommodate the needs of different departments and roles.
Working with undefined performance standards
The purpose of the training needs assessment is to identify the training needed for an individual, department or organisation to perform optimally. This can only be established once the expected performance, skills and knowledge are identified.
For an assessment to be accurate and free from bias, the criteria against which individuals will be assessed must be quantifiable, or measurable.
An unquantifiable analysis would be as follow:
Skill

Rate

Rate the employee's ability set goals:

Poor

Below average

Average

Good 

Great
This question is subjective and easily skewed by the person responsible for the rating's ability to communicate, their relationship with the employee or even their frame of mind at the time of the rating.
A quantifiable analysis requires clear alignment with what is expected in terms of the job description.
For example
Skill

Rate

In respect of setting goals, the employee:

Does not set goals in general

Sets goals but does not usually achieve them

Sets goals and achieves them more often than not

Sets goals and mostly achieves them
In this way the person responsible for conducting the analysis needs to consider the facts surrounding the person's ability to set goals.
What are the 4 steps in the needs analysis process?
Thanks to Blanchard & Thacker's Training Needs Analysis Framework, a training needs assessment can now follow a seamless 4-step process.
Analysis

–

The first step is to analyse the need for an assessment and identify its purpose.  'What are you trying to ascertain?'




This can be done at scheduled times, once or twice a year where company goals and strategies are analysed and related to training needs, through routine training needs assessments.




An analysis can, in addition, be triggered by defined events that serve as indicators of potential skills gaps.

Input





–

In the second phase, data is gathered from a variety of data sources, using various data-gathering methods and resources.




Information is gathered at an organisational, operational and individual level to ensure a detailed evaluation of training needs within the organisation.

Process

–

In this phase, the information obtained during the input phase is processed, evaluated and compared to required standards to identify gaps and areas that require correction.

Output

–

The final phase is where corrective strategies are implemented which could include training or more appropriate alternatives.
How to carry out a training needs analysis, the right way
To carry out a successful training needs analysis, follow these steps:
Step 1: Obtain organisational support
The success of your training needs assessment will depend on the support of stakeholders as well as the engagement of all parties involved including employees and managers.
When a training needs assessment forms part of a business strategy and therefore has organisational support, the implementation, execution and correction of needs will be much easier.
Questions to ask here include:
Does this project align with company goals?

Who will oversee this project?

Who will assist in completing this project?
Step 2: Align the assessment with organisational needs
Next, it is important to identify the goal and purpose of the training needs assessment and clarify what you hope to achieve. It's also important to consider the time and resources it would take and whether this is achievable.
Questions to ask here include:
What is the desired outcome of the project? (What need are you training to address)

What is the timeline for completion?

Does this project involve the entire organisation, a single department or a few employees?
Step 3: Plan the analysis process
To ensure the assessment runs smoothly, is effective and manageable it's important to plan the process in detail.
Questions to ask here include
What is the assessment scope?

Which methods would best identify needs?

Who will be involved in the assessment process?

When should the assessment be conducted and results evaluated?

What is the protocol if something goes wrong?
Step 4: Benchmark expected performance
This is probably the most important and most time-consuming step in the process. At this point, it's important to identify the expected standards.
Questions to ask here include:
What knowledge, skills and abilities are required for the employee to be successful in the specific position?

What is the expected standard of knowledge skills and abilities for each task?

Which activities can be used to evaluate knowledge skills and abilities?

Are there mandatory training requirements per position?

What are the best correction strategies per position?
Once the needs are identified, resources to conduct the assessments, in the form of questionnaires, quizzes, skills assessments, surveys and observation checklists can be created.
It is of utmost importance that the expected standards are clearly defined and can be evaluated effectively.
Step 5: Identify skills gaps
Once the required performance is clear and quantifiable, it is time to evaluate employee or department performance.
A skills gap exists where the performance is rated below the acceptable standard.
Step 6: Correct skills gaps
Our final step is to take corrective action, which could include training or an alternative method.
Be mindful that more than one skills gap may be identified in which case it would be necessary to prioritise and address major or critical skills first.
There are many notes and opinions on training needs assessments but two facts remain clear and consistent.
Firstly, training needs assessments are essential if you hope to have an impactful and even profitable learning and development strategy. Secondly, there is no halfway or quick way to conduct a training needs assessment and obtain favourable results. The results are in the effort.
To learn more about how to conduct a training needs assessment, complete our short course and find tips and tricks to be as impactful, efficient and effective as possible.
To learn more about how Upskillist can help you click the button below