Managing a Hybrid Work Environment
Assist your leaders and managers by equipping them with the skills to navigate the new norm of hybrid workforces. Your teams will learn how to adapt to this method of work, the impact that it has on business, productivity and your employees. This course breaks down all the aspects to consider when deciding to use a hybrid working model, the challenges that come with it and strategies to better manage and inspire hybrid workforces.
Key Learning Objectives:
Analyse, plan, manage, and evaluate the hybrid work model

Define the challenges associated with the hybrid working environment

Compare remote employees to in-office employees by balancing the hybrid working model

Plan and prepare for the future of the hybrid work world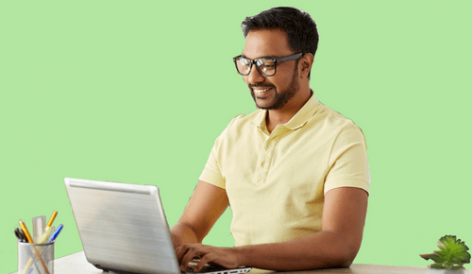 Leaders and managers, c-suite executives and business owners.
Equip leaders to build a stronger hybrid workforce.
Upon completion of this leadership training course your employee will receive an accredited certificate assessed by global academic partner, the CPD Certification Service.

1.The Hybrid Model
This lesson introduces and identifies all the different models to consider when deciding on a hybrid model for the workplace and lists the advantages and disadvantages of each model.
2.Hybrid leadership
"A hybrid leader leads individuals that work in a hybrid working model. Does this take a different skill set? Well yes and no, one should still possess the qualities it takes to be a leader; however, those need to be adapted. In this lesson, we identify the different types of hybrid leaders, and what considerations should be factored in when leading a hybrid workforce. "
3.The 5 C's of Hybrid working
Being a leader sure does come with its challenges, but hybrid leadership can escalate those. In this lesson, we identify the top challenges that a leader could face and identify ways to navigate and overcome these challenges.
4.Creating a remote culture
Creating a culture remotely will take a lot more effort than creating a culture in the office. In this lesson, we identify what considerations to take when building a remote culture, and discuss ways in which to increase employee engagement in a remote workforce.
5.Balancing the hybrid model
In today's working world, the task of managing remote employees and in-office employees becomes a balancing game. In this lesson, we compare working in a remote location, and working in the office, and how a leader should balance each team to ensure no one feels left out, and the entire team are all on the same page.
6.Meeting in the virtual world
Gone are the days when meetings require our physical presence at a round table alongside our colleagues. Virtual meetings have allowed teams to cross boundaries and collaborate with others across the world, borders, time zones, organisations, management levels and even different cultures. In this lesson, we discuss the components of a successful virtual meeting.
7.Virtual recruiting, hiring, and onboarding
Virtual work is here to stay, and although companies have slowly been using online tools to ease the process– they now have to deal with 100% remote offices, -hiring procedures and - teams. This lesson identifies the considerations and challenges when virtual hiring and onboarding.
8.The future of hybrid work
Many companies and their employees are exploring the long-term feasibility and implications of adapting to the hybrid workplace model. The question arises, how do companies make the most of the hybrid workplace model and what are the benefits for all? This lesson defines the future of hybrid work, and discusses the future return to office.