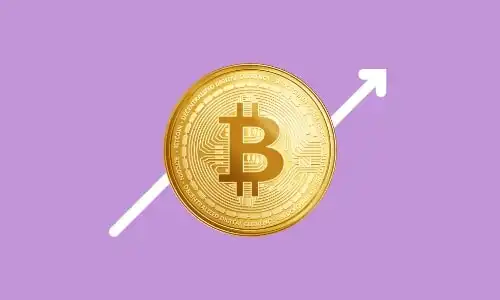 1.The history of money
"In this lesson, we explore the history of money. More importantly, we lay the foundation to better understand why fiat currency was created. We also discuss the flaws of fiat currency and why it has failed to maintain its reliability. Lastly we'll explore some basic economic principles such as demand and supply, as well as inflation."
2.Understanding blockchain technology
"Now that we understand the shortcomings of fiat currency and paper money. It's time we dive right into blockchain technology. In this lesson, we'll briefly have a look at blockchain technology and also discuss the difference between centralized and decentralized networks. Lastly, we'll have a look at bitcoin to understand why it makes for a more sound money than fiat currencies."
3.Blockchain mining
"Blockchain mining is a key aspect to blockchain technology. This lesson will focus on the mining process to better understand how new blocks are created and validated and how miners are rewarded with cryptocurrency for every successful block that is created."
4.The evolution of cryptocurrencies
"Since the inception of blockchain technology, specifically bitcoin, the technology has evolved rapidly over the last decade with other cryptocurrencies entering the space and competing for market dominance. In this lesson, we focus on the evolution of cryptocurrencies in recent years."
5.Cryptocurrency exchanges and wallets
In this lesson, we explore the various cryptocurrency exchanges available to purchase crypto. Once we've identified the popular exchanges, we'll go right ahead and purchase some crypto on Binance. By the end of the lesson you will be informed as to how to go about buying crypto and you'll learn all about the various storage options.
6.Tokenomics
"Tokenomics is a crucial part of understanding the economics of cryptocurrencies. In this lesson, we explore some of the key definitions that every crypto investor should become familiar with. Understanding these basics can make all the difference when investing. We'll also have a look at some of the cryptocurrency tokenomic platforms that we can use to better inform us."
7.Technical analysis
"In this lesson we focus on the importance of technical analysis, an approach used by traders and investors to forecast market behavior using charts based on historical data. By the end of this lesson, you will also be introduced to TradingView, an online platform used for technical analysis."
8.Trading strategies
"Now that we've covered all things blockchain, cryptocurrency and technical analysis related, it's time to explore popular trading strategies often used in the cryptoverse. Depending on your preferences and goals you will often have to decide which strategy to adopt to maximize your gains. In our final lesson, we'll discuss the various strategies and map them using real-time data with TradingView."