Professional Blogging and Content Marketing Course
Reskill or upskill your marketing teams in content marketing, blogging and vlogging with our content marketing course online. Empower them to make data-driven decisions to improve performance and achieve a return-on-investment from content marketing efforts. This professional blogging course explores the differences between a professional blog and a business blog, provides practical skills on establishing a blog identity and creating a blog strategy. This short course also teaches you about developing blog content and writing techniques, as well as vlogging, identifying what metrics to measure and how to analyse the data in order to take action and successfully manage a community around your blog.
Key Learning Objectives:
Discover the various requirements and considerations for setting up a blog

Research and develop blogging strategies

Generate long-term blog content ideas and create content

Market and monetise your blog through various marketing tactics

Manage your blog and use data to improve performance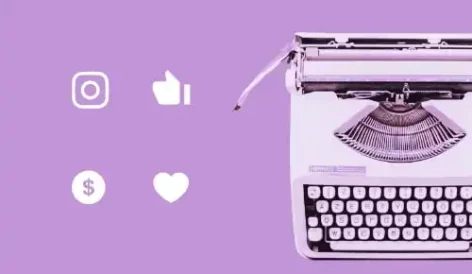 Aspiring and current marketers, marketing interns and small business owners.
Develop marketing teams capable of strategising and executing successful content marketing campaigns.
Upon completion of this leadership training course your employee will receive an accredited certificate assessed by global academic partner, the CPD Certification Service.

1.An Introduction to blogging
This lesson in Blogging and Content will provide you with the bare necessities to getting your blog started. At the end of this lesson you will be able to describe what a blog is, list the various types of blogs that we see online and outline the technical requirements and skills necessary to start and manage a successful blog.
2.Blogging for business
This course is geared towards blog monetisation for Professional/Personal Bloggers, but a lot of the strategies that make a successful blog will still apply. This lesson focuses on the differences between business blogging and professional blogging, the benefits of having a blog for your business and how businesses can use blogs to market products and services as well as drive purchases.
3.Defining your blog identity
At the end of this lesson you will be able to list what factors contribute to a successful blog, identify a niche market for your blog and outline the relevant branding considerations that you should consider when starting a blog.
4.Setting up your blog
This lesson will teach you about the various platforms that are available for blogging, at the end of this lesson you will have an in-depth understanding of the various blogging platforms and the pros and cons of each. You will also be able to identify what platform you want to use based on your blog.
5.Blogging strategy
In order to succeed with blogging, whether it is for professional bloggers or a business blog, a strategy is essential! This lesson will teach you how to set goals for your blog, outline your target audience and how that affects the content you create, as well as identify the various steps you will take in order to market and amplify your blog.
6.Developing blog content part 1
In the first part of developing blog content, you will learn what interests readers and list different types of blog content as well as learn skills for brainstorming long term blog post ideas and conduct content research.
7.Developing blog content part 2
This lesson continues to explore what makes attractive content, understand the various tools that can help with content creation, content topic research, check and reference sources as well as writing catchy headlines and tailoring content.
8.Writing for blog posts
You will learn how to define what makes effective writing, list writing tips and outline tools that can be used to improve writing. You will be able to apply writing formulas and the importance of using correct grammar and punctuation.
9.Vlogging
This lesson explores the increasingly popular content type - video. You will be able to describe what a vlog is, propose whether or not to use vlogging as a tool and define what is required to set up a vlog. We will also discuss whether to vlog or blog.
10.Blog Management
At the end of this lesson you will be able to identify what metrics to measure for your blog, how to analyse that data in order to take action and further improve your results as well as how to manage a community around your blog.