Enable your human resources or learning and development team to identify skills gaps within an organisation and provide guidance on correction strategies. In this course your team will explore the benefits of targeted learning and the impact on the return on investment for employers. At the end of this course learners will be able to conduct a fair, valid and reliable analysis, as well as steps to conduct the assessment. The final segment of this course provides the skills to present the findings in a way that has a meaningful impact in order to drive change and develop a strong learning culture within your organisation. 
Key Learning Objectives:
Prepare for information gathering

Gather information on learners 

Carry out a basic skills audit 

Compile a report on the target audience and skills gap 

Implement a plan to correct identified skills gaps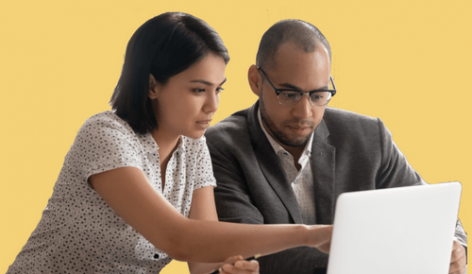 Human resources, learning and development managers and small business owners.
Equip organisations to develop a strong learning culture.
Upon completion of this leadership training course your employee will receive an accredited certificate assessed by global academic partner, the CPD Certification Service.

1.What is a training needs assessment
"Training needs assessments or skills audits are the keys to strategic, targeted and effective learning cultures. Training should create engagement whilst at the same time securing return on investment for the organisation. This lesson is about discovering the importance and value of conducting proper, in-debt skills audits."
2.Scope, target audience and objectives
"Valuable training needs assessments start with clearly defined goals and objectives. Skills audits should be conducted with the aim to identify and address skills gaps within an organisation."
3.Align objectives with company policy
"Return on investment is secured when the objectives of a skills audit are aligned with company policyand priorities. Project success is also greatly dependent on the support and participation of project participants."
4.Create data-gathering resources
"Learn how to structure questions to obtain valid, reliable and fair results. The ability to correct skillsgaps is directly related to the information obtained. Where information is vague or unreliable, anyaction taken will have less than favourable results."
5.Identify data sources
"The effectiveness of a training needs assessment is dependent on the accuracy of the data used toconduct the assessment. If the information obtained is incorrect or unreliable, the outcomes will also be incorrect."
6.Obtain project approval
"A skills audit can be a lengthy, resource-intensive process as it requires the participation of multiple individuals, and the preparation of resources, if these are not in place. A project plan aims to confirm and align end goals with company priorities and ensure that the project stays on track to ensure goals are reached."
7.Conduct a skills audit
"In its simplest form, a skills audit is a 3 step process, gather data, collate data and identify gaps. It's time to apply the knowledge gained throughout the course to conduct a skills audit. Harness the power of a skills matrix and take steps to ensure effective, accurate, cost-and-time-effective training needs assessments are integrated to everyday activities."
8.Present your findings
"Conducting a skills audit is the first step to building a strong learning culture, but this is a lot of work and time wasted if gaps identified are not corrected. Consider the benefits of a balance scorecard and related tactics to put your plans to correct skills gaps in motion."