Team Management Course for Employees
Develop and improve your team's collaboration and improve company morale by upskilling your managers and leaders in team management with this team management course for employees. Your leaders will learn about how authority works within organisations and teams, change management and changing employee needs as well as how to effectively coach teams and groups in the workplace.
Key Learning Objectives:
Investigate modern employment in the 21st century

Analyse authority and how it works in organisations and teams

Explore change management and changing employee needs

Effectively coach teams and groups in the workplace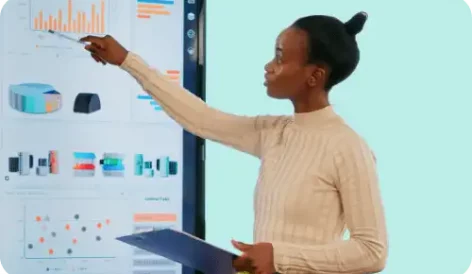 Current leaders and managers, as well as potential and aspiring leaders and managers.
Provide leadership and management teams with a thorough understanding of modern employment.
Upon completion of this leadership training course your employee will receive an accredited certificate assessed by global academic partner, the CPD Certification Service.

1.Why work matters
In this lesson we discuss the traditional ideas of work, the needs it fulfils and how to find meaning in your work.
2.Identity at work
Explore what identity is and why it is such an important concept to social psychology and by association, to the applied field of organisational psychology
3.Motivation
Motivation is the reason for people's actions, willingness, and goal-directed behaviour. In this lesson we discuss the key elements to unlock motivation in your workforce and personal capacity
4.The demands on the modern employee
It is important to explore what employees of today are dealing with in their daily lives and what impact that is having on them. This lesson will help you understand the demands on employees and colleagues and how to react to them.
5.New ways of working
The traditional office-based 9-5 has lost significant traction over the past decade. Here we discuss the new ways of working for the modern employee.
6.Happiness at work
There are several theories about employee commitment, and different classifications of commitment types. We are going to unpack three kinds of commitment and give some examples.
7.Understanding employee performance
The employee lifecycle is a representation of the various phases an average employee will experience in their time with an employer. To understand employee performance, we take a deeper look at performance management, styles and coaching.
8.Discretionary effort
One of the ways to keep performance levels improving is by getting employees to tap into discretionary effort. This is an elusive but pivotal concept when it comes to people doing their very best.
1.Power in the workplace
Power is the ability to make things happen. It is about having influence over the ideas and the behaviours of others. In this lesson we discuss the key concepts managers should be conscientious of.
2.The importance of groups in the workplace
The reasons why teams are both beneficial to organisations and the people who are members of the team are multiple. In this lesson we take a walk through the key aspects of workplace groups.
3.Major theories of teams
To optimise productivity, employee happiness and performance we discuss the major theories of teams and how to apply them in an organisation.
4.Team management
We have looked at the theoretical concepts and definitions of teams and have explored some key models and theories which are still used today to build effective teams. In this lesson we discuss some practical realities which create complexity and challenges to managing a team effectively.
5.Collaboration
The visible measurable result of either 'collaboration' or 'teamwork' is very often the same, but there are some significant differences. Today we take a look at effective collaboration.
6.Healthy competition in teams
Knowing the difference between healthy and unhealthy competition can really assist in ensuring that teams remain collaborative and in a state of positivity with each other and the organisation. In today's lesson we discuss healthy competition in teams.
7.Introduction to team building
No matter how cohesive or strong a team is, there may always be a need for team members to spend focused time on re-establishing the bonds between each other and reaffirming their sense of being a unit. For this lesson we discuss team building and how to approach it.
8.Psychological safety in teams
For the last lesson of module 2, we discuss psychological safety and removing fear in the workplace.
1.Team Building in practice
Team building is a focused intervention that helps re energise and regain a sense of camaraderie within a team. Here you will learn how to approach team building effectively.
2.A model of culture
Organisational culture can be defined as 'the way we do things around here'. In this lesson we look at the typical ways in which employees behave and understand the world of work.
3.How do you measure culture?
The goal of this lesson is to discuss the way in which people behave and what is seen to be normal in a work culture
4.Change is constant
This lesson explores what it means to be an organisation that is continually changing and evolving in the world of work and how managing change and its impact on the psychology of people can make an organisation more effective.
5.Resistance to change
While most of us would like to believe that we are adaptive, flexible, and open to new ways of doing things, as humans, we are likely to resist change. In organisations in particular, employees' resistance to change is a normal reaction. But why do employees resist change?
6.Managing change in organisations
Smart organisations understand that having effective ways of dealing with change can limit the negative consequences and help them capitalise on the positive ones. This lesson is about managing change for better results
7.Managing Talent
Talent management is what an organisation can do to get the best out of its workforce. Let's walk through the do's and don'ts.
8.Unlock potential with emotional intelligence
It is not possible to talk about managing talent and making smart decisions without discussing potential. This lesson is all about unlocking your team's hidden talents.
1.Coaching for performance improvement
Every organisation is looking to improve on their collective performance. Let's look at how you can coach teams for improvement in all areas of your organisation.
2.Team tools to use for modern managers and leaders
Coaching has multiple benefits for organisations who make use of it. What exactly is coaching and how do you do it?
3.Manager as coach
The clear way to introduce coaching to a workforce and to use it effectively, is to make use of managers as coaches. In this lesson we show you how!
4.Conformity
In this lesson we take a look at what you can do to ensure that everyone in your team or organisation feels included and conforms to the expectations from the organisation.
5.Gender in the workplace
Gender identity is defined as a personal conception of oneself as male or female or some other kind of category. Let's take a look at the key concepts you need to be aware of.
6.An introduction to diversity at work
This lesson is going to explore the world of diverse organisations and the role that an understanding of people can play in managing this effectively
7.Managing diversity
Understanding what diversity is, is one thing, but when you have a whole workforce with multiple aspects of difference, that diversity needs to be managed. Here we show you how it's done.
8.Creating inclusivity
At any point in the employee lifecycle, there are opportunities and possibilities for the employer to strengthen and reinforce their drive for diversity and the creation of an inclusive workplace. In the least lesson of this course we delve deeper into creating inclusivity in the workplace.