B2B Sales Training Courses
Reskill and upskill your sales team to create a winning department with our online B2B sales classes. 
Key Learning Objectives:
Explore the fundamentals of sales

Effectively build and manage professional relationships

Drive outcome-based meetings

Deliver powerful pitches and presentations

Evaluate competitive analysis, time management and buyer personas

Apply techniques for selling to the modern customer in the digital era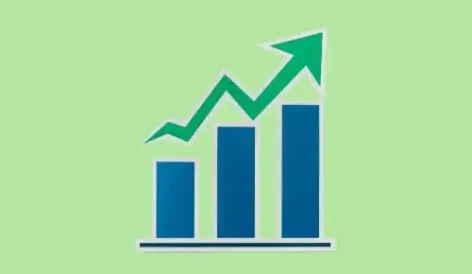 Anyone looking to get into sales, or to reskill and upskill existing sales teams.
Develop sales teams into an unstoppable force, empowering them to make sales and grow the business.
Upon completion of this online sales course your employee will receive an accredited certificate assessed by global academic partners, Austin Peay State University and the CPD Certification Service.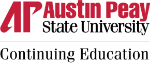 1.What makes a good sales person?
This lesson will introduce you to a brief history of sales, with examples of different types of sales people and a deeper dive into what makes a good salesperson. You will learn about a few of the fundamental soft skills, as well as be introduced to the psychology of selling. We'll also look at the typical hard skills, such as prospecting, cold calling and networking, and why they are key for selling. At the end of this lesson you will reach an understanding of the typical skills required to become a salesperson, as well as identify soft skills that you can work towards mastering.
2.The role of Sales
This lesson focuses on the important role of sales within a business or organisation. You will learn about the different types of business models, sales success stories and a few failed launches, but why failure is an option and how you can learn from them. At the end of this lesson you will understand typical business models and why sales is a key element to any business' success. You will also understand typical activities of a salesperson, where to build alliances and how to find a mentor.
3.Become the hero of your own story
Understanding your products and your customers are key to the success of sales, even more so - is identifying your personal brand. The brand of "you", thrown together with positive thinking and determination, could lead you to becoming a sales superstar! This is what you will learn about in this lesson, and more! At the end of this lesson you will understand why great personal brands make for great entrepreneurs, and how to build on your product knowledge.
4.Hitting the (bench)mark
In this lesson you will learn about the value of doing competitor analysis, why you should keep an eye on your competitors and how to assess- their strengths versus your own. , We also look at why keeping up to date with industry trends is very important and provide some tips and tricks on how to analyse industry trends. At the end of this lesson you will be able to conduct a thorough competitor analysis and identify industry trends that get you "ahead of the rest".
5.Bring your KPI to the NBTO
This lesson will teach you about sales terminology, as we cover a whole range of other business acronyms. You will also learn about the sales cycle, various sales methodologies and how to use certain steps in the process to your advantage. At the end of this lesson you will understand the sales industry acronyms and understand the typical sales cycle.
6.Understanding your target audience
In this lesson we will explore how to identify your target audience and segment prospects into general buyer personas. We also learn drive lead acquisition, qualify leads that fit the buyer persona and our ideal customer profile. . At the end of this lesson you will be able to develop buyer personas, targeted research and qualify leads according to your ideal customer profile.
7.The "Numbers Game"
We learn what pipeline management is, why it's important and what a good pipeline will consist of. We are also going to learn about conversion rates, why it's important and how to measure your own conversion rate for continuous improvement. We also look at setting expectations around your pipeline, between you, your team and your manager. At the end of this lesson you will be able to implement pipeline management techniques, set and manage expectations around them, and understand your success rate.
8.One day I want to...
This lesson will introduce you to the SWOT analysis methodology and how to identify your own strengths, weaknesses, opportunities and threats. You will learn about personal and professional goal setting , for short and long term career planning.. At the end of this lesson you will be able to conduct a high-level SWOT analysis, and be able to strategically set both personal and professional goals for career development.
9.Be a CLOSER
In this lesson you will learn what a typical buying cycle looks like, how to track where your customer is in their buying cycle and assess any potential objections. You will also learn how to effectively handle those objections to instil confidence in your customer and the deal. We also dive into the techniques behind delivering a powerful presentation and aiming to get the verbal commitment after presenting. At the end of this lesson you will learn how to effectively present your solution or product, handle objections, negotiate and close.
10.Busting Myths, a quick Sales Hack, and overall summary of M1
This lesson will expand on some of the concepts that you've learnt throughout the module, examining hard and soft skills to master, the psychological aspects to selling, the importance of sales to any business, creating a positive sales environment as well as some not-so-obvious tips to finding good leads.
1.The Psychology of Sales: Asking Questions and Building Rapport
We look at the various levels of rapport, pacing before leading. And we also explain why sales should never be about manipulation, but taking a genuine & sincere interest in your customer.
2.Sales in the 21st Century
Our customers have changed, which means that our approach also needs to change. In this lesson, we first look at what exactly has changes our sales environment, then we cover social prospecting and social selling, and other new techniques to help you connect with the customer of today.
3.It's sales o'clock
We take a look at what sales-centric technologies are available to us today. We also take a look at ways to better manage your time and productivity
4.1-Hit Wonder vs Sales Superstar
The most effective salespeople are consistent salespeople. Ensuring you have a "good mix" of prospects, small quick wins through to long-term larger wins. Learn more about pipeline management, and how it impacts other aspects such as forecasting and conversion.
5.Building Alliances
Aligning with both internal influencers and prospective influencers and decision makers. working with fellow sales teams to strengthen your approach and building credibility with colleagues and customers
6.Understanding your customer & their journey
Understanding customer personas, their buying journey, and where you could find common ground to create a connection.
7.Become a meeting pro
Meeting etiquette, setting agendas and expectations, asking all the right questions, and working towards pre-defined outcomes/goals for every meeting. In this lesson, we cover all aspects of running successful and professional meetings with your internal teams, as well as with prospects and customers.
8.Crafting the perfect pitch
How to sell the value, address the needs of your prospect, and tell a story to help prospects visualise the future.
1.Become your prospect's go-to
Let's take a look at how to become the "go-to" for your customer. We'll cover strategic rapport and credibility building techniques.
2.Nurturing through the customer journey
In this lesson, we'll cover the customer journey roadmap, and how this ties into the overall customer experience - from the start of the sales cycle. We dive into how to better nurture leads.
3.The psychology of sales
Let's take a deeper look into the Psychology of the salesperson, and the psychology of our customers.
4.Confidence is king, and so is self-improvement
Learn how to continuously up skill and motivate yourself and build new confidence through the "small wins".
5.Presenting to the C-Suites
Psychology of sales: reading body language and picking up on cues, what to push and what not to push with team of C-Suites. Be prepared for any objections.
6.Becoming a change catalyst
Here, we take a deeper dive into 2 of the more strategic selling approaches, and becoming a "thought leader" in your industry.
7.Write it up!
Tips on how to write fantastic emails, documents and proposals. Deeper dive into what should be in a proposal.
8.Working smarter before you work harder
Learn how to up-sell, cross-sell, shorten sales cycles and obtain referrals.
1.Mastering the experience
In this lesson, we'll take a deep-dive into one of the world's fastest growing focal points - Customer Experience. We take a look at what why it is important and what it entails. We also cover a few more aspects around the customer journey.
2.Digital Transformation, Industry 4.0
What does the past, current and future state of sales look like? We cover aspects of Industry 4.0 to consider when planning your sales strategy.
3.Selling Globally
Selling into new cultures, selling to multiple stakeholders, we'll take an overall look at how to approach a new market.
4.Enhancing customer centricity
Let's take a deeper dive into digital and social selling to meet the needs of the modern customer, as well as using data to improve your sales.
5.Strategic selling, pipeline management, and closing
Advanced lead acquisition and qualification, advanced pipeline management as well as preparing for the biggest pitch of your life!
6.Introduction to Sales Partnerships
What types of sales partnerships are there, what needs to be in place and why are they worth considering.
7.Introduction to sales enablement, leadership & strategy (part 1)
We take a look at the dynamics of sales enablement, and how to effectively enable your team to perform smarter and more successfully. We introduce you to the life of a good sales leader, and best practices & insight to developing a winning sales strategy.
8.Introduction to sales enablement, leadership & strategy (part 2)
We take a look at the dynamics of sales enablement, and how to effectively enable your team to perform smarter and more successfully. We introduce you to the life of a good sales leader, and best practices & insight to developing a winning sales strategy.