Online Diversity Training for Employees
Equip your team with strategies to create an inclusive, welcoming workplace that embraces diversity with our diversity course for employees. Empower your team to unlock unconscious bias and its impact on behaviour, analyse microaggression and ways to overcome it, the requirements to build an inclusive and diverse culture and workplace as well as how to integrate and connect key concepts of diversity and inclusion.
Key Learning Objectives:
Explore the reality of diversity in the workplace
Discover unconscious bias and its impact on behaviour
Analyse microaggression and possible ways to overcome them
Explore the requirements to build an inclusive and diverse culture and workplace
Integrate and connect key concepts of diversity and inclusion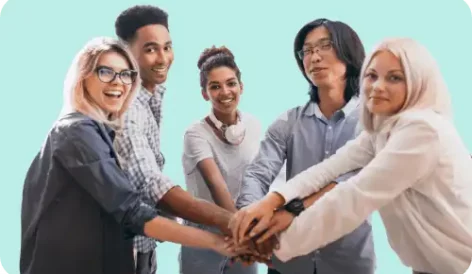 All employees at all levels.
Equip teams with strategies to appreciate diversity and create an inclusive work environment.
Upon completion of this leadership training course your employee will receive an accredited certificate assessed by global academic partner, the CPD Certification Service.

1.A shifting world of work
In today's world diversity is real, complex, multifaceted and therefore unavoidable. Journey with us, as we look at the concept of diversity in the workplace how it has changed over the years and how to leverage the benefits of diversity.
2.The discourse of diversity
Let's consider the power of discourse and narrative and how it can construct a social reality, creating an inclusive or exclusive environment.
3.Explore unconscious bias
We explore the idea of unconscious bias, the stereotypes and associations we hold deep in our consciousness that drives our behaviour.
4.Microaggression, the undetected driver
Microaggressions are nefarious in nature, subtle, easy to overlook and difficult to address. In this lesson we delve into microaggression, what it is, how to become aware of it and how to overcome it for the purpose of creating a diverse and inclusive workplace.
5.Building an inclusive organisation culture
Diverse teams are less likely to conform, but rather through debate, challenge ideas, creativity and innovation positively improve organisational performance. In this lesson we unpack the power of difference.
6.Leveraging diversity through leadership
Good teams need good leaders and effective leadership can make or break the success of a team and ultimately a workforce and an organisation. we unpack the importance of leadership within an organisation. Let's consider the key competencies required to create a thriving diverse workplace and consider the challenges faced by leaders and organisations.
7.Building an inclusive organisational culture
Companies with a strong, engaging and appealing organisational culture can pull in the talent they need, get that talent to work hard for them and get that talent to stay. This lesson is all about the power and pervasiveness of organisational culture and how it's a driving force in inclusivity. We also share hints to identify things that hinder diversity and inclusivity and provide support on how to move forward in building an inclusive and diverse culture.
8.Trends and new ideas in diversity and inclusion
The world of work and the management of people who make up the labour force can no longer simply exist with a mindset that employees are not different from one another, or that diversity is not a complex issue. Creating inclusive, welcoming workplaces that really embrace diversity, is key to strengthening a company's bottom-line and reputation.