Improve your Employee Experience
Develop leaders and managers who are capable of building stronger teams by improving the employee experience. Empower them with the ability to improve the performance of their team, department and the company at large by developing the best employee experience possible within your organisation.
Key Learning Objectives:
Define how employee experience can influence brand and organisational performance

Examine the components of employee experience and how to measure it

Develop appropriate selection criteria to improve talent acquisition and retention

Recognise how to improve employee experience and what the pitfalls may be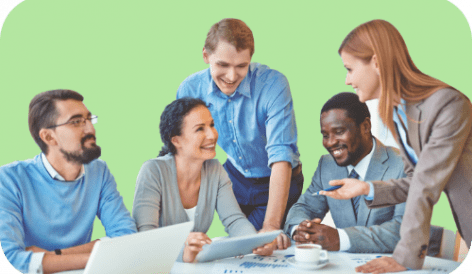 Leaders and managers, aspiring leaders as well as teams in general and business owners.
Develop teams capable of improving employee experience.
Upon completion of this leadership training course your employee will receive an accredited certificate assessed by global academic partner, the CPD Certification Service.

1.Talent attraction and retention
It is important to create an upfront understanding of what EX is and how it is created. In this lesson we will review the principle of talent. The connection between talent and EX is important because EX is a key way of attracting and retaining talent.
2.Components of employee experience
This lesson has a focus on the influences of employee experience and how organisations can improve their own employee experiences.
3.Testing employee experience
To guarantee that organisations have access to the best personnel available to achieve their strategic goals, they should respond with creating thoughtful, consistent, and meaningful employee experiences. This lesson has a strong focus on measuring EX and methods to approach it.
4.Improving employee experience in 6 steps
Now that the fundamental principles have been addressed, we take a deeper look at exactly how organisations, big or small, can approach improving their Ex in a meaningful and effective manner.
5.Exceptional EX work: Case studies
To be the best, you need to learn from the best. In this lesson we explore some of the lessons learnt by big organisations, the challenges they faced and how they overcame the obstacles of EX.
6.Why do some EX initiatives fail?
If there are many ways in which you can tackle EX, as well as some low-hanging fruit to really improve it, why do some EX initiatives fail? In this lesson we take a look at some of those reasons.
7.Typical recruitment failures
Many companies are not hiring the right person for the role for a multitude of reasons. In this lesson we explore the common mistakes that are made when hiring new talent.
8.The employee lifecycle
The employee lifecycle is like any other lifecycle- in that there is a clear beginning and an end, and something in between. In this last lesson of the course we discuss the employee lifecycle from recruitment through selection, retention and exit.