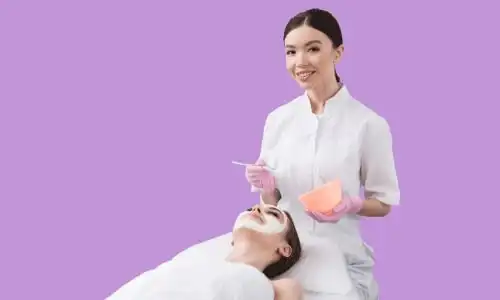 Master your make up skills and begin the building of your flawless make up application at a professional standard. This course has been developed specifically to create a thorough foundation in make up with the basics of skin care, which can be used as a stepping stone to a career within the fastest paced industry in the world, as well as for those more interested in using the information, skills, and tools for purely personal reasons.

1.Basics to make up application
TBy the end of this lesson, you should be able to: • Define the importance of a primer • Have a basic understanding of the types of foundation and blusher • Differentiate the types of eye make-up • Discuss lipstick products and application
2.Eye make up application
By the end of this lesson, you will be able to select different types of eyeshadows that is best suited for application. You will also know the different techniques for blending
3.Make up brushes and tools
Do you know the effect that using the right make up brush has on your make up design? Or do you know that your make up application will change depending on your choice of natural or synthetic brushes? This lesson will explain the different types of make up brushes and tools, how to use them and how to care for them so that you get the longest lifespan out of your brush
4.Concealing highlighting and contouring
Using the principals of enhancing and minimizing features using lighter and darker shades, this lesson will give you the confidence to highlight and contour your make up design flawlessly. We will also learn how to conceal conditions on the skin using colour correcting concealers, based on the principals of the colour wheel.
5.Corrective make-up
By the end of this lesson, you will be able to identify the different eye and face shapes adn learn some corrective techniques to help you achieve your ideal shape.
6.The effects of light on make up
Have you ever thought you have applied your make up beautifully, only to look at yourself in a mirror a little later, at a different mirror, and thought where did all my make up go? Or why do I look like an absolute ghost? Well it's pretty simple, this is the effect of different types of light on your make up, and how it alters the colour of make-up.
7.Eyelash and eyebrow enhancements
How strange would your make up look if you did not add any enhancements to the eyebrows and the eye lashes? You might think that the addition of tattooing or permanent make up is pretty new to the make-up and beauty world, but it is actually not. This dates back as far as the cleopatra times, during the Ancient Egyptian era.
8.Skin care basics
A make up application needs a clean canvas to start with. Learn all out your basic skin care routine and how to take care of the skin on a daily basis. By the end of the lesson, you will be able to identify the different skin types and execute a skincare routine based on your skin type.