Managing Difficult Conversations in the Workplace
Assist your leaders and managers by equipping them with the skills to manage difficult conversations in the workplace. Your team will learn the benefits of positive intent, active listening skills, and asking strategically relevant questions to get to the heart of any difficult situation. Study the processes of framing conversations, selecting environments beneficial to conversational goals, and creating safe environments when speaking. These tools will ultimately help get to the root of any problem in order to move forward in the most beneficial way for all parties involved.
Key Learning Objectives:
Prepare for a difficult conversation

Define the frame to structure a difficult conversation

Establish the purpose, a positive intent, and the desired outcome

Use good communication skills during a conversation

Use specific steps to carry out a difficult conversation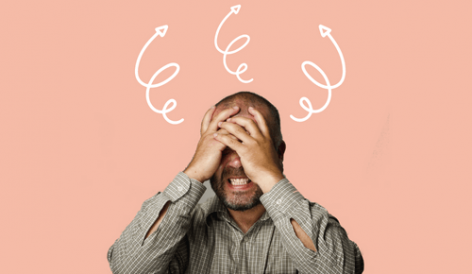 All employees at all levels.
Develop teams who are able to effectively manage difficult conversations.
Upon completion of this leadership training course your employee will receive an accredited certificate assessed by global academic partner, the CPD Certification Service.

1.Why are some conversations difficult?
Conversations can go wrong for a number of reasons, and the consequences for getting them wrong can be serious. If we get things wrong, we could run the risk of an employee going absent, resigning, taking legal action, or lodging a claim. But if we get them right, we could improve performance and attendance, and boost employee engagement and productivity. In this lesson we want to unpack why some conversations are difficult, so that we can know how to manage them in our self as well as with and between others.
2.Choosing to have the conversation
Difficult conversations are a necessary part of working well with others. Reaching an understanding is often the first step toward creating a better work environment. Meanwhile, avoiding conflict can cause big rifts in the workplace. These ignored conversations lead to lower employee engagement and productivity. Managers need to learn how to have difficult conversations with employees and handle conflict at work productively.
3.Framework for difficult conversations
Regardless of our job status, the primary reason many avoid holding difficult conversations is a fear of conflict. We tell ourselves self-justifying stories such as speaking up will only make matters worse, the other person will respond negatively, or it won't make any difference. Where does this anxiety come from? In most cases, it's previous experience. At some time in the past, we've all probably been burned by trying to hold a difficult conversation that didn't go as well as we'd hoped. However, difficult conversations don't have to result in conflict. By changing our approach, it is possible to remain in dialogue when the stakes are high or there is a difference of opinion.
4.Communication skills for successful conversations (teaser for effective comms course) "
Effective communication is an essential part of our everyday lives. We are not only responsible for how we communicate our needs, but also how we receive and interpret the communication process as a whole. The purpose of this toolkit is to enhance communication skills and to provide effective approaches to help you manage difficult and successful conversations in all aspects of your professional life.
5.Giving feedback constructively
We hear a lot about the importance of giving and receiving constructive feedback in the workplace—for good reason. Constructive feedback can be hard, but it's a growth opportunity that's worth embracing. For leaders who want to improve their team's productivity, it's one of the most important aspects of their job. For employees looking to learn and grow their personal and professional skills, it's essential to help them see where they're at.
6.Managing microaggressions
Microaggressions are not something you should attribute only to those who are deliberately rude and exclude others. They belong to all of us. And you may not even be aware of it. Often unintentional and accidental, they happen every single day. And if we don't manage them, they can impact our colleagues' mental health and well-being at work. What happens when we let our unconscious biases drive our thinking, behaviour and decisions? How can we expect our employees and colleagues to bring their whole selves to work if, by doing that, it makes them feel vulnerable? How can we deal with microaggressions effectively, as individuals and organisations?
7.Managing a negative attitude
It is not uncommon for a workplace to have one or two employees that are known for their negative attitude towards their jobs. Unfortunately, the negative attitude exuding from just a couple of members of staff can have a negative impact upon the entire workforce and even the success of the business. Given enough time, this kind of attitude could cause irreparable damage, resulting in other members of staff leaving the company, as well as customers choosing to take their business elsewhere. For this reason, it is a good idea to address any concerns over an employee with a negative attitude as soon as you can, to reduce the impact it has one everyone else around them.
8.Managing difficult relationships
We've all dealt with challenging colleagues—that person who frustrates you so much that you feel like you want to pull your hair out. The key is learning to deal with them in a way that benefits both you and the organisation. Workplaces are communities, built around the relationships we have with our peers. When these relationships are strong, they can be a source of energy, learning, and support. But when they fracture, even just temporarily, they become sources of frustration that harm both people and organisations. Left unchecked, even a small conflict can spiral out of control, leading to anger and resentment. That's why managers and employees need to be able to manage and rebound from these conflicts.
1.Writing for meetings
After taking this lesson, you should be on your way to owning meetings. We will show you how to record minutes, create an agenda and write up the minutes in an accurate manner. This lesson is packed with all the things that meetings should be but, often are not.
2.Writing a punchy report
Explore all the different types of reports you will likely need to know. This lesson covers how to write reports, how to write summaries and how to package all the information in a neat and reader friendly format.
3.Writing a proposal
Discover the basics of writing an effective business plan or proposal. Pick up some skills that will enable you to always present high quality work such as editing and proofreading.
4.Choosing words to persuade
To put this lesson in plain language. This lesson is all about how to write in order to persuade the reader to act in a way you require.
5.Writing for social media
Unpack what is needed to become an online writing winner. Learn which platforms are best for your situation and learn the incredibly important skills needed to manage your profile and pages using effective writing.
6.Creating a wow presentation
Gain useful skills and tips from this lesson about how to create an exceptional presentation. From basic design to the words you choose, if you present a lot in your workplace, this lesson is bound to kick your skills up a notch.
7.When not to write
Identify when you should not be writing. This lesson unpacks when when to rather call, instead of emailing. Being able to come across as friendly even when you do not feel that way is a vital skill for your toolbelt.
8.Are you a skilled writer yet?
Test your brand new skills in this final lesson. We will go through some examples of different issues that have been identified in this course and, put our skills to the test by demonstrating you can identify and correct them.