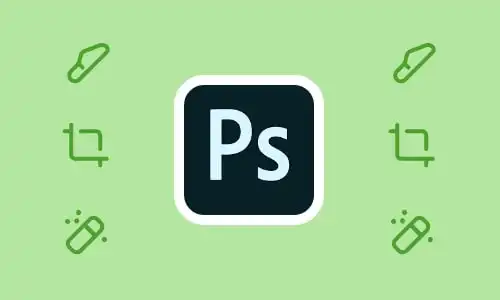 1.Getting Set up with Photoshop
What is photoshop and how can it benefit me? This lesson will get you familiar with the image editing powerhouse that is Photoshop. Discover and navigate the many editing options with a hands-on demonstration of the Photoshop Interface.
2.Adjustments
This is an exploration of the core adjustment options offered by Photoshop and will give you an insight into how each one works, and when and where to apply them. A firm understanding of how these strong adjustments work, will allow you to enhance your images and give them a new creative edge as well as creating some truly unique artwork!
3.Layers & Masks
Lesson 3 introduces you to one of the most important functions in Photoshop, Layers. Layers allow you to enhance images in a non-destructive and continuously re-editable manner. We look at the basic principles and concepts of using layers and will discuss all the different type of layers photoshop offers. We will also discuss masks, how they impact your image and their power within this editing software.
4.Selections
Before we proceed to create amazing composites, we must first understand how selections can be used to edit our images. Using our selection tools enables us to create changes to specific parts of our images. Combine all the information we have learned so far, with the variety of selection tools available and we are one step closer to making pictures perfect.
5.Composites
Photoshop is renowned for its ability to put multiple images together, cut someone or something out of a background and drop them in another picture, or simply remove an unwanted object seamlessly. To begin to develop these hugely creative and practical skills, you need to understand both image layers and selections. Lesson 6 will demonstrate how you can create your very own creative composite, a piece of artwork to be proud of.
6.Retouching
As a photographer, retouching an image is an essential skill to have. Photoshop's highly sophisticated retouching tools allow us to remove unwanted skin blemishes as well as eliminate any distracting dust or scratches that might be visible on our photographs. Among showing the powerful healing tools found in photoshop, Lesson 7 also illustrates the artful practice of restoring an old damaged photograph and shows you how to bring it back to its former glory.
7.Colour editing
Understanding and controlling colour is key to successful design and image editing. This lesson will introduce you to colour theory. By understanding this we will also be able to make detailed black and white adjustments as well!
8.Effects
Put all your skills together to create next level images. Learn how to create Glitch, Dispersion and Double exposure effects. This lesson will push your skills to their limits!
1.Advanced Selections - Part 1
"The first lesson of Module 2 will explain in detail how to effectively create selections using advanced techniques in Photoshop and look at tools such as Colour Range and Focus Range selection. This will allow you to make selections as accurately as possible inside the software. "
2.Advanced Selections - Part 2
Continue expanding your knowledge of selections, one of the most important tools in photoshop
3.Advanced Layers and Masks - Part 1
This lesson looks at how layer blend modes work so that you can overlay textures and other images on top of your work to create some striking artistic effects. You will also learn about layer masks so that you can work in a completely non-destructive way when making adjustments and selections.
4.Advanced Layers and Masks - Part 2
Masking can lead to incredible creations. Having laid the foundations continue to build on your skills in this lesson
5.Brush Tools Essentials - Part 1
Brushes are an essential part of Photoshop. You will use them for cosmetic retouching, layer masks, and for digital painting. While simple in theory, when you explore brushes in depth you can unlock their full creative potential.
6.Brush Tools Essentials - Part 2
Did you know you can create your own brushes? Learn how to in this lesson and see just how powerful and how often brushes are used.
7.Complete Cosmetic Retouching - Part 1
This lesson gives you the skills to remove blemishes, reduce or remove lines and wrinkles, eliminate shiny skin, improve lighting, and enhance colour and tone. Here, you will learn the skills to elevate your portraits to a professional standard.
8.Complete Cosmetic Retouching - Part 2
Retouching is a delicate skill and one of the most valuable for any photoshopper, as it can lead to consistent work with many different publications. But getting it right is a balancing act. Fine tune your retouching in this lesson
1.Working with Text and Shape Layers - Part 1
Whether you want to turn your image into a simple postcard or create an elaborate advertisement, working with text in Photoshop is an essential skill to master. This lesson will look at how to effectively format text and discuss concepts such as alignment, justification, tracking, kerning, and leading.
2.Working with Text and Shape Layers - Part 2
Working with text means more potential for commercial employment. There are many effects you can apply to make people look twice and get the message. This lesson will show you how.
3.Scale and Perspective - Part 1
Photoshop contains several tools to adjust scale and perspective in images. In this lesson, you will look at some of Photoshop's features such as Content-Aware Scale to resize an object and move it to another area within the image, as well as Puppet-Warp to manipulate perspective.
4.Scale and Perspective - Part 2
Small - far away. Get your perspective correct and add the 3D feel and depth to your images.
5.Photoshop Automation - Part 1
This lesson looks at some of Photoshop's automated features. You will learn how to merge several photos into a single image so that you can start to create stunning panoramic images and use these skills to create our own 'Tiny Planets'
6.Photoshop Automation - Part 2
You supply the images and let photoshop do the work. There are many processes that photoshop can complete for you, with impressive results.
7.The Power of Smart Objects and Smart Filters - Part 1
Smart Objects are the ultimate way to preserve an image's source content with all of its original characteristics, enabling you to perform complete non-destructive editing where no pixels get hurt.
8.The Power of Smart Objects and Smart Filters - Part 2
Smart objects are the only way you will work after this lesson. Never fear damaging your original files with these amazing options
1.Actions and Batch Processing - Part 1
Photoshop Actions allow you to record the various steps you use when making a change to an individual image, and then apply these changes to multiple images all at once. This can save hours upon hours of image editing time and helps to develop an efficient workflow making it an important trick to know!
2.Actions and Batch Processing - Part 2
There are many actions already embedded in Photoshop. But creating your own allows for an efficient workflow, vital to photographers and designers alike
3.Illustrations in Photoshop - Part 1
While Adobe Illustrator is the preferred program of most designers for illustrating and drawing digitally, Photoshop can also be used for some types of illustration. This lesson explores these capabilities, and you will learn how to create an illustration from scratch!
4.Illustrations in Photoshop - Part 2
Did you know that Illustrator was originally the basis for Photoshop? Dig more into its roots in this lesson and learn how to 'draw' in Photoshop
5.Sharpening and Output - Part 1
The lesson will discuss screen calibration, printer profiling, colour spaces, and how to sharpen correctly for both screen and print. These subjects are essential to the consistent and predictable output of your images.
6.Sharpening and Output - Part 2
Alongside sharpening, noise reduction is often found. This will help particularly with low light photography
7.Open Training Session - Part 1
As a student, your opinion matters! This lesson is left completely open so that we can explore a topic chosen by you. End your Advanced journey the way you want.
8.Open Training Session - Part 2
There is a lot of smaller topics to cover in Photoshop that do not fall easily into any type. Explore some in this lesson and complete your Photoshop course!