Time is one of the only things that is forever running away from us, we just never seem to have enough hours in the day. It's the one thing that is always demanding our attention, and something we cannot save or store for a later time. The time management course is aimed at any person who feels like they are forever running out of time. In this course, all the principles of time management are incorporated and discussed, and the various time management techniques are explained in order for you to make the most out of every minute of the day.
Key Learning Objectives:
Apply the time management principles

Understand and apply the various time management techniques

Define the evolution of time management

Define the purpose and steps in the delegation process

Plan and prepare for the unexpected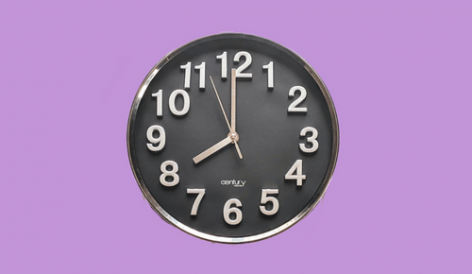 Aspiring leaders and managers, or anyone currently in a leadership and management position.
Develop leaders and managers equipped with the skills to build high-performing teams.
Upon completion of this leadership training course your employee will receive an accredited certificate assessed by global academic partner, the CPD Certification Service.

1.It all starts with a plan
Some love it, some hate it, and others prefer to live for the moment, but planning is crucial and should be the first step in improving your time management skills. By setting aside time regularly to achieve what you set out to do, you are effectively building on your time management skills. We start the first lesson with the most important step in time management- planning!
2.Sticking to a plan
Now that we have a plan, we need to identify the steps to take to ensure we stick to the plan! LIn this lesson we understand the benefits of setting a deadline, we learn how to prioritise our tasks, and set a goal, whether a long-term or a short-term goal on how to achieve what we need to do.
3.Action rather than distraction
In this lesson, we determine if it is better to work on one goal or project at a time, or if we work on multiple goals, how does it affect the outcomes and timing of those goals, and how do we avoid distractions when working on your goals.
4.Don't hesitate- delegate!
Feel like you are doing a million things at once? Mind is racing between what you are busy with, what you still need to do, and what you haven't done yet. You may feel like because you are focussing on one task at a time, you have too much on your plate- you need to learn to delegate!
5.Expect the unexpected
Sometimes, things happen, and you just cannot stick to the plan, and that's ok! You need to always allow and plan for the unexpected so that it does not catch you by surprise! It is important to learn how to plan for the unexpected when it does happen, because, at some time or another, it will. In this lesson we discuss the considerations and steps to be prepared when the unexpected happens.
6.Its all in the technique
Up until now, we have identified all the factors to consider when wanting to improve time management skills to avoid feeling like there are just not enough hours at the end of our day. There are a variety of techniques to use in order to do this. In this lesson we discuss the various techniques one could use to improve their time management skills.
7.Is it worth it?
Have you ever stopped to wonder, does this task or activity deserve the amount of time I am allocating to it, and is it really worth it? In this lesson, we identify and discuss the methods to assess if a task is worthy of your time
8.The Superpower of Self-management
There is no such thing as time management, there is only self-management. In order to plan efficiently and timeously, you need to be self-motivated to want to achieve. In this lesson, we round up the course with a lesson on self-management and how it relates to time management. Time management can be summed up as managing what we do and when we do it, and the only way we can do that is if we are able to manage ourselves.