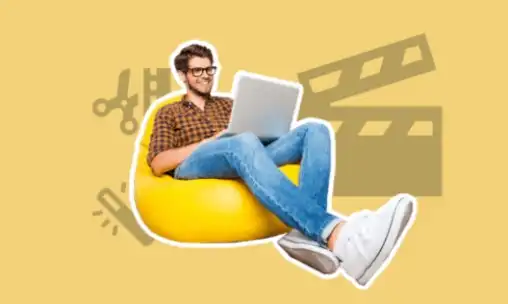 Learn the fundamentals of video editing to construct engaging narratives, visual and special effects and perfect audio to your social media videos, filmmaking and presentations. Utilise industry leading software's to gain practical skills that can be broadly applied to your personal and professional development. 

1.What is video editing.
This lesson is dedicated to laying the foundation of expectation as the new investor enters the property market for the first time. There are certain considerations that one should be aware of and consider in the planning phase which this lesson is dedicated to detailing.
2.Editing videos for YouTube
Whether or not you currently upload videos to YouTube, it is where the majority of all videos are watched worldwide. This makes it important for video editors to get familar with and is a great outlet for creative experimentation. For content creators this lesson will help you take your videos to a professional level. We will start editing using Adobe Rush in this lesson.
3.Creating a travel montage
We all love to travel and likely have many videos and photos that we have collected over the years. What better way to learn how to tell a story then putting one together that you already know. In this lesson we will look at different shot types, transitions and cuts that are used to help a story flow.
4.Editing in Premiere Pro
Having laid the foundations of editing in Adobe rush, we can move onto the industry leader in editng software, Premiere pro. This program will give you endless options when it comes to piecing your footage together, adding vfx and audio and applying visual adjustments to your footage. Find out all in this lesson.
5.Cinematic Editing and Grading
The focus of this lesson is to discover how professionals work with Adobe Premiere pro, taking footage from start to finsih. We will explore an important aspect of editing - colour grading, within this lesson. WIth grading, you can really define yourcreative and visual style.
6.Audio editing and mixing
Audio is often considered 50% of the story. Audio is the use of music, dialogue and spund effects to help craft the narrative. The choices here will have a big impact on the final product. Mixing is essential to ensure that all sounds work harmounisly together.
7.Adding VFX using Adobe After Effects
After Effects is used to add graphics, text, inforgraphics and animate transitions to footage. This software is ideal for presentations and is a valuble program to add to your skill set. This software is also used to add special effects to footage. Take your first steps into this broad and deep program.
8.Creating a Promotional video
This final lesson of the module will put all you have learned together, by editing footage in Premiere Pro and applying VFX within After Effects. Creating a promo video will benifit you or your business, and give you the ability to offer this as a service to others.