Professional Writing Skills Course
Learn how to improve writing skills in the workplace and develop your team's competence and confidence in their ability to effectively communicate through the written word with our course in writing for the workplace. This professional writing skills course allows your team to improve their writing skills online with key skills being developed in writing for today's audience, developing a warm and professional writing style as well as how to write for various applications, from meetings to reports and proposals.
Key Learning Objectives:
Understand what is meant by plain language communication and be able to use it correctly

Explore the concepts of writing for the reader

Learn the rules of punctuation and grammar and put them into practise

Discover the art of writing a proposal or business plan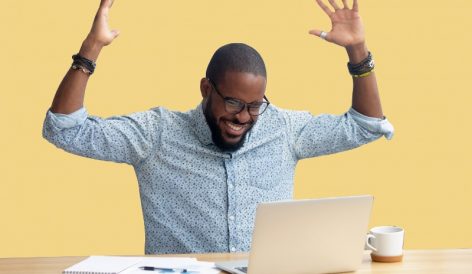 All employees at all levels.
Provide teams with professional business writing skills.
Upon completion of this leadership training course your employee will receive an accredited certificate assessed by global academic partner, the CPD Certification Service.

1.What is Plain Language communication?
This lesson is an introduction to the course and dives straight into the topic of plain language communication and how to use this in your everyday workplace writing.
2.Spelling, grammar and punctuation do matter
Join us for a brief back to school lesson covering the rules for writing that you should follow. We will explain a few of the more tricky aspects of writing that many people do not execute correctly.
3.How to write for today's audience
Learn how to choose the most effective words to use when communicating with a specific reader. In this lesson you will learn how to write cleanly and express yourself clearly.
4.Developing a warm and professional writing style
Discover how to speak directly to the reader using personal pronouns. This lesson will cover some of the other things you can use in your witing to come across as a real person and not a robot.
5.Bringing the point upfront
Understand the importance of stating your point immediately and learn how to do this effectively. Never underestimate the power of a punchy descriptive heading in helping you get through to your readers.
6.Consistency is key
Learn how to be consistent with spelling and grammar in this lesson. We will cover other topics such as how to write currency, numbers and, dates. This lesson is all about striving for clean and clear writing.
7.Aim for a reader-friendly layout
Gain useful skills that will help you to keep your presentation reader friendly. We cover topics about what you need to say, how you should say it and especially how you present it to the reader.
8.Writing effective emails
Give your email communication a boost with the assistance of this lesson. This lesson will teach you how to write effective emails that will get you the response that you need without much fuss. You will learn how to check that your tone is appropriate and how to connect with the recipient before they have even opened your email.
1.Writing for meetings
After taking this lesson, you should be on your way to owning meetings. We will show you how to record minutes, create an agenda and write up the minutes in an accurate manner. This lesson is packed with all the things that meetings should be but, often are not.
2.Writing a punchy report
Explore all the different types of reports you will likely need to know. This lesson covers how to write reports, how to write summaries and how to package all the information in a neat and reader friendly format.
3.Writing a proposal
Discover the basics of writing an effective business plan or proposal. Pick up some skills that will enable you to always present high quality work such as editing and proofreading.
4.Choosing words to persuade
To put this lesson in plain language. This lesson is all about how to write in order to persuade the reader to act in a way you require.
5.Writing for social media
Unpack what is needed to become an online writing winner. Learn which platforms are best for your situation and learn the incredibly important skills needed to manage your profile and pages using effective writing.
6.Creating a wow presentation
Gain useful skills and tips from this lesson about how to create an exceptional presentation. From basic design to the words you choose, if you present a lot in your workplace, this lesson is bound to kick your skills up a notch.
7.When not to write
Identify when you should not be writing. This lesson unpacks when when to rather call, instead of emailing. Being able to come across as friendly even when you do not feel that way is a vital skill for your toolbelt.
8.Are you a skilled writer yet?
Test your brand new skills in this final lesson. We will go through some examples of different issues that have been identified in this course and, put our skills to the test by demonstrating you can identify and correct them.