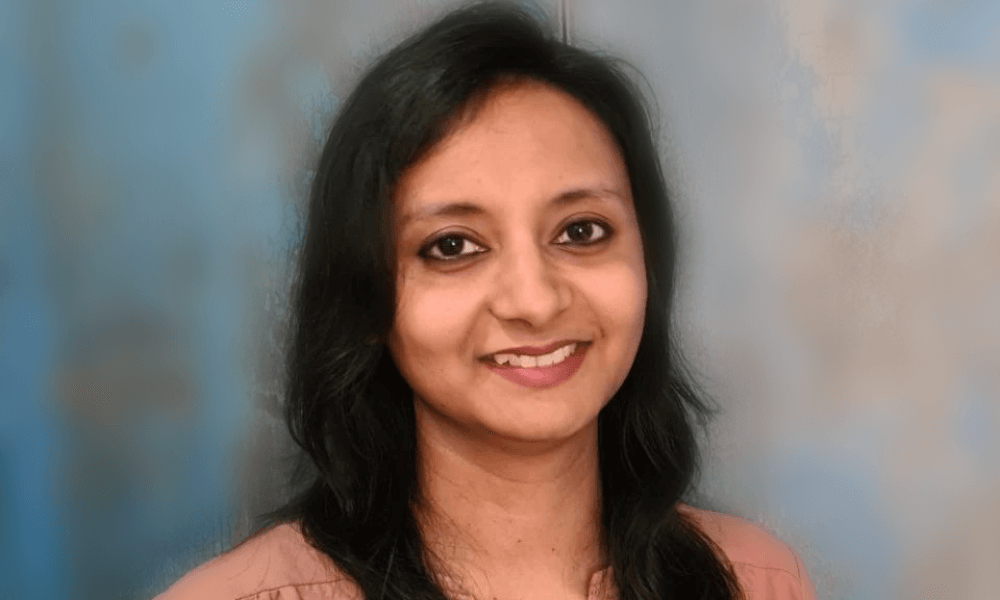 Gender Equality in India's Tech Industry: Insights from a Trailblazer
The 8th of March is International Women's Day, with the 2023 theme focusing on  "DigitALL: Innovation and technology for gender equality". Women's day aims to celebrate women's achievements, raise awareness about discrimination and take action to drive gender parity.
In light of this, we look at one woman who is forging a path as a female leader in tech in India. In this article we celebrate her achievements despite barriers that exist and discrimination in the workplace. 
We talk to Upskillist Director of Engineering, Sonali Gupta about her rise to her current position and her experience of being an Indian woman in tech, particularly in a country where the participation rate of women in the workforce is only 25%.
Oxfam's Discrimination Report, states that the "Labour Force Participation Rate (LFPR) for women in India has rapidly declined from 42.7% in 2004-05 to a mere 25.1% in 2021 showing a significant withdrawal of women from the workforce despite rapid economic growth during the same period." (Discrimination, 2018) 
"The inequality in the labour market for gender and other social categories, the report finds, is not just due to poor access to education or work experience but because of discrimination", explains Amitabh Behar, CEO of Oxfam India.  
Sonali's achievements are even more significant when you consider that, while women make up about 34% of the IT workforce in India, according to 451 Research, of this, 51% are in entry-level positions, 25% are in management and less than 1% in C-Suite positions. 
A study by the Boston Consulting Group (BCG) has found that diversity increases the bottom line for companies. The study found that "increasing the diversity of leadership teams leads to more and better innovation and improved financial performance." (Powers, 2021) 
So, how does Sonali do it? 
Let's find out.
1. We know that there is a huge underrepresentation of women in the Indian workforce, and in the tech industry in general, what has been your experience?
Sonali: Gender-based discrimination presents an entrenched barrier to women's growth. Deeply held beliefs about what women should and should not do, exist in many different contexts, be it home, communities or workplaces, and restrictive social norms all go hand in hand with women's growth.
Along with this, there is a lack of mentors and coaching at the leadership level, for us to progress. I strongly believe these factors lead to the underrepresentation of women in the Indian workforce.
Things are changing now, leaders now want diversity and have special leadership/soft skills training arranged to support women and you can see the trend improving.
I have seen women rise up against all challenges and overcome all roadblocks in their life which is inspirational on its own and paves the way for all other women in the workspace to look forward and put their best foot forward.
We need to celebrate more women leaders. It will encourage more girls to pursue their interests and careers in tech, thus increasing the hiring pool diversity.
2. How did you get into the technology industry?
Sonali: Given the constantly evolving nature of technology, one has unlimited potential for learning and collaboration, which has always been the driving force for me. The possibilities here are endless from automating a daily routine to a complex problem technology has taken over every space. This realisation of power and its positive impact keeps me going every day. When I got a chance to take a role building online learning, I jumped at the chance to use technology in a way that could really help people, and in particular women. At Upskillist, over 50% of our students are females from all parts of the world.
Being a woman in technology means being surrounded by amazing technology and crazy smart and ambitious people all the time. Being a technical woman means being able to join in on the fun and build things for people that will make their lives better. How awesome is that?
3. What are some of the highs and lows of your role?
Sonali: Being in a leadership role means you must always wear multiple hats.
There is always a lot of pressure in getting the job done and making sure you communicate with your team with ease and faith.
I am a strong believer that soft skills are very important and are a crucial learning aspect for all leaders. From communication to strategic thinking or working with your team on time management or conflict resolution, handling difficult conversations is a relentless growing process.
Being able to set direction, take risks, find possible solutions and make things happen has always been a tremendous experience for me and continues to drive me. 
One great element is being able to create entirely new product lines, such as Upskillist Pro – our enterprise platform – and our recently launched Skills Gap Analysis Tool, both of which are growing successfully with explosive interest and are helping companies drastically improve productivity. Customer testimonials and positive feedback are reinforcements enough to keep working hard and deliver the best solutions.
Another part of my job that I enjoy is when I see my team learning, collaborating, growing, and solving challenges and moving roadblocks together to achieve results with our work is always a proud moment. 
When I reflect on the lows, there are challenges in every position and industry. In the past, I also had my fair share as most women have, working in the tech sector. Promotions were not received well by male subordinates, less respect as compared to men leading the teams/division, not getting nominated for off-site conferences as it was assumed that I would not be able to attend because of the travel or late times, etc.
4. Do you find that the pressure to 'do it all' as an Indian woman has impacted your work- life balance? And how do you cope with the pressure?
Sonali: Yes. There is pressure. The pressure to do it all and do it right.
The dynamics of the work environment have exerted enormous pressure on working women as they need to cope with virtually two full-time jobs – one at the office, and the other, at home. 
As I mentioned earlier, in India, there are restrictive social norms created by traditional gender roles and the constant cultural expectations for women to excel in every role, especially the role of running a household. There are still societal expectations for women to prioritise marriage and family over education and careers. 
Indian women at work are often looked at and perceived with a lot of notions of not being able to do things beyond and always limited to what women leaders can achieve and that's why we see much less women leaders around.
My family is my very strong support system, they encourage me and push me to do better with every passing day, which is an inspiration to my 10-year-old daughter who takes it away with her every day with her sleep to dream big. To cope, I try to find time to spend time on vacation with my family periodically so that I don't burn out. I also maintain painting as a hobby which acts as a great stress reliever at most times.
5. What has been the driving force that has helped you get to where you are today?
Sonali: That would be undoubtedly my family. They are the ones who have helped me build a culture at home to talk about success, failures, work, and family. We learn from each other every day in all aspects of life. For instance, my daughter teaches me how to not miss having fun while working; not to lag from Gen z stuff!
6. Why do you think that there are still so few females in the tech industry in India?
Sonali: Not just in tech but in general, I feel women often hold themselves back or face bigger challenges in their journey of growth irrespective of the sector. Most of us are carried away with what "we are supposed to do". 
We all are on different journeys and it's imperative to take a stand and voice out for ourselves rather than blaming society. There is a shift happening across workplace diversity. There is an upward trend, but women still feel their senior leadership prospect is less than men.
We still need to build confidence among women through support and mentorship.
7. How can we get more women into technology?
Sonali: By center staging the existing women leaders in tech to talk about their journeys; motivating the other women to join tech. Making them aware that their effort and contributions are valued.
Senior leadership should be very vocal throughout the company about reducing the gender gap and improving diversity, leaders play an important role in everyone's success and achieving shared business goals.
8. What advice would you give to women looking to enter the tech industry?
Sonali: I would advise them to look at technology as a very powerful tool to change lives and feel that pride every day to be working on initiatives which can solve practical problems rather than looking at it as just another job. 
Women can bring a fresh approach and offer unique perspectives to meet challenges, solve problems, and design new products. Unless we are products of what we are creating, we will only take everything with a lot of friction and not really pursue what excites us. There is no age for you to soar, just believe in yourself, take calculated risks and don't be afraid of failures. Aspire to be an inspiration.
To learn more about how Upskillist can help you click the button below